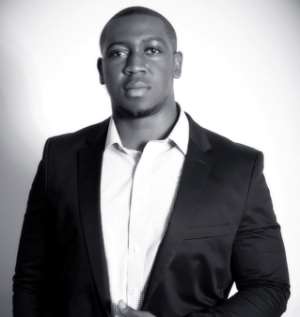 8th Wonder, a Ghanaian base entertainment company is set to release the country's first ever 3D well written and choreographed action short movie soon unto the market.
The short movie titled REDEMPTION tells the story of a captured murderer with unimaginable crimes who is put before the royal body to be executed by the King of Bubuashie's favorite warrior and executioner. The convict is given a chance to fight for his life and freedom. This chance assures the convict REDEMPTION.
As to whether he will have the power to fight the king's own slayer, it is own case as he has the power to redeem himself or be killed.
In a chat with the writer and producer of the movie Mr. Kofi Adjei Maafo who doubles as the CEO of 8th Wonder, he did say that the idea for REDEMPTION is to prove a point that stunt works can be properly done in the country.
Mr. Kofi said: 'I have watched a couple good movies who try to do some stunt works and even though it is not properly done, it can be passed as a try hence those movies inspired myself and my team to shoot this movie REDEMPTION.
He maintained: 'the latter is also Ghana's first ever short film and doubles as Ghana's first ever action movie well made, by saying that let me give big thanks to Pascal Aka for directing this movie and to all the guys who made sure the movie saw day light', simply put you need to watch REDEMPTION to redeem the image of stunt works in our local movies.
Mr. Kofi also noted that, REDEMPTION is an 8th wonder movie but it is a production from the 8th Wonder Stunt team who are professionally trained to do what they do hence kids after watching this movie should not try it at home, meaning when you watch the movie one will realize or feel its realness such that, I am sure our kids will want to practice but they should not try this at all whether in school or home.
In his final words, Mr. Kofi Adjei Maafo thanked his team, the 8th Wonder label, the stunt team, the director Pascal Aka and promised fans that this action packed short film will be released this month in a cinema near you, just follow press and posters for more details.
REDEMPTION is one hell of a good action movie made right here in Ghana, to watch the teaser visit wwww.youtube.com/8thwonderstunts for a feel of this coming soon action movie.
Story: Nana Yaw Wiredu/www.nanayaw18.com