Ghanaian actor Godwin Kotey is dead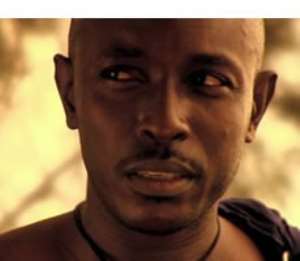 The late Godwin
Veteran Ghanaian actor, Godwin Kotey according to reports reaching Myjoyonline.com is dead.
A source told Myjoyonline.com that, the actor had cancer – possibly leukemia - and was undergoing treatment in the US and only arrived in Ghana Monday and died.
Until his death, Godwin lived in Chicago and Virginia in the US and was pursuing his PHD in Speech Communication on a Fulbright Scholarship at the Southern Illinois University.
It is however unclear whether Godwin, who was also an educator, actor, playwright, producer and director, died at home or a hospital.
Godwin Kotey is noted for popular productions such as Leila Djansi's I Sing of a Well, Police Officer, Sodom and Gomorrah and a host of others. He owned Dreamhouse Studios.
He directed several productions including Smash TV in 1996 and 1997, and Taxi Driver 1999.
Producer and director, Leila Djansi who worked with Godwin on I Sing of a Well described him in an interview with Myjoyonline.com as very selfless person who "had a passion for the arts and will do anything to the art. He loved his children Naa Dei and Kotey, and his wife, Queen."
In 2001 at the prestigious African Film Festival in Burkina Faso - FESPACO Godwin won an award for Ghana with his film, The Scent of Danger.
Godwin was the Creative Director for the internationally praised Opening and Closing Ceremonies of the 2008 African Cup of Nations in Ghana in 2008.
Godwin Kotey was survived by a wife and two children.