Ayigbe Edem Features On Cine Afrik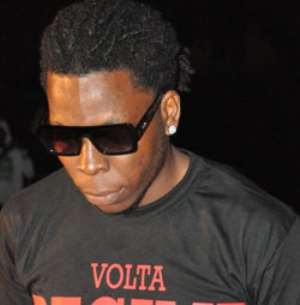 Ayigbe Edem
Christmas comes early on Multi TV's Cine Afrik as it premieres 'Single Six' for the first time on TV in Ghana.
The lifestyles of six successful working class women have become a source of worry for friends and loved ones.
Yvonne Okoro is a successful 31-year-old business woman who owns a grocery shop; however, she desperately needs to get married in order to be fulfilled.
Ebi Bright is a billionaire who will stop at nothing to get a good looking man for a committed relationship. Beverly Afaglo, a police commander at the crime unit of the police service, badly needs a man. Mzbel's situation is even worse.
These ladies are undoubtedly in need of a man they can call their own. While some get aggressive and dirty, others are diplomatic.
Good looking men like John Dumelo, Adjetey Annan and Prince David Osei are up for grabs but not without a price tag. With the ultimate aim of making it to the altar with their ideal man, who succeeds?
Last week, viewers were treated to the first part of the movie, with Mzbel and Timothy Bentum, both casts of the movie, as studio guests. This weekend, viewers should look forward to watching part two.
Ayigbe Edem, born Denning Edem Agbeviadey, is a Ghanaian recording artiste and entertainer who rose to fame with the release of his maiden album, ' The Volta Regime' , in 2008, which has songs like ' U dey craze', 'Bra fremi fremi', ' Nyornuviade', 'Give it up', 'Emmre Sesa' and ' Lorlortor'.
These days, he prefers to be called Edem. The famous music star recently launched a second album, ' Mass Production', in Takoradi, which features 13 hit songs.
This weekend, viewers will be thrilled as Edem, together with Beverly Afaglo, join them to watch and discuss ' Single Six' . This movie will not only blow your mind but will keep you at the edge of your seat.
The suspense-filled movie produced by Abdul Salam Mumuni is a must-watch for all movie lovers.
Cine Afrik is giving you an early Christmas by premiering 'Single Six' live on the channel today at 7:00pm.
Cine Afrik channel manager, Nana Yaa Serwaa Sarpong, is excited about 'Single Six' and is optimistic that movie lovers will have a fulfilled Christmas weekend.