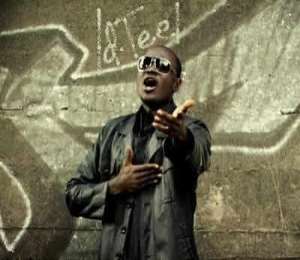 D.Tee, aka Dani Tabi, is one of the new sensations in the Ghanaian gospel music industry.
He is a gifted Ghanaian Gospel Singer and Songwriter with a varied and uniquely styled presentation of gospel music. He has reached out to many in his ministry which has been built on a solid God-given musical gifting and development from his early years. He recently released his maiden album titled 'GOOD GOD', a ten-track album with diversely styled rhythms of Gospel music and lovely inspirational tunes, loved by all for its unique presentations .The 'Good God' album features hits like 'Almighty King', 'Nyame Fie' (a danceable tune of African origin), 'Nyame So', 'Waye Awie', 'Meto Nnwom' and many more. On this album is also a remix of the track 'Love', first released pre- Ghana's election 2008. It emphasises the need to love our neighbours as ourselves, a great way of ensuring peace reigns throughout the world. A talented songwriter, he has also written several songs in support of educative and positive life-transforming projects.
D.Tee is already impacting lives at various outreaches and gigs , mentioning the recent 'Independence Praize' at Ghana's National Theatre, a gospel musical concert which also featured award winning African Praise leader Uche Agu of 'My God is Good - Double Double' fame and a host of other Ghanaian Gospel Stars.
He is assigned to reach out to generations; to inspire and to educate; to share God's love for humanity and to join all in exalting Him. His music cuts across all generations and, without doubt, will have a positive impact on listeners.
Every platform is an opportunity to fulfill his God-given assignment, and this energetic, passionate singer is humbly available to share the gospel wherever. The name is d.Tee. Watch Out! In your area!
Check him out on:
www.facebook.com/dteegospel
www.facebook.com/danitabi
www.reverbnation.com/dteegospel