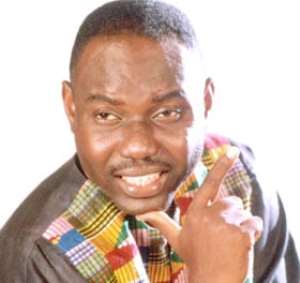 Carlos Sakyi
The Interim Copyright Management Team (ICMT) overseeing the Copyright Society of Ghana (COSGA) will on Wednesday, October 5, 2011, distribute levies accruing from blank media to copyright owners in musical and audiovisual works.
Levy revenue allocated for literary works is to be used for building the capacity of literary and other artistic rights owners.
The exercise, expected to go on for several days, will be carried out simultaneously at COSGA offices in Accra, adjacent to Teachers' Hall, Workers College, Adabraka, and Kumasi at the National Cultural Centre, Bantama.
Dubbed by the ICMT as its swan song, the levy distribution will be the final major act it carries out before disengaging for the new stakeholder controlled Collective Management Organisations (CMO's) in the musical, audiovisual and literary sectors to take over from COSGA, which is currently undergoing liquidation.
Chaired by the Attorney-General, the ICMT comprises key industry personalities like Carlos Sakyi, Amandzeba, K.K. Kabobo, Mark Okraku Mantey (Musical Rights), Nii Odoi Mensah, Stanley Sackey, Richard Quartey (Audiovisual Rights), and Dr. Kwesi Annor, Betty Boateng, Asare Yamoah (Literary Rights). The rest are lawyers Yaa Attafua (Copyright Office) and Ohene-Obeng of the Registrar-General's Dept., the official liquidator of COSGA.
The ICMT has been touted by several stakeholders as one of the most efficient and effective teams to manage COSGA since its inception in 1986.
Established under Section 2 of Copyright (Amendment) Act, 2009, Act 788, the ICMT commenced operations in April 2010 with the primary objective of restructuring the copyright sector, collecting and distributing royalties, overseeing COSGA's liquidation and finally ushering in the new collecting societies.
The ICMT has acquitted itself creditably, having surmounted most of the monumental challenges it faced during the restructuring exercise. All key objectives have been achieved and the ICMT, which is in the process of winding up to make way for the various collecting societies, makes its exit on a high note.