CAUGHT IN THE ACT: JOEY B EXPOSED!!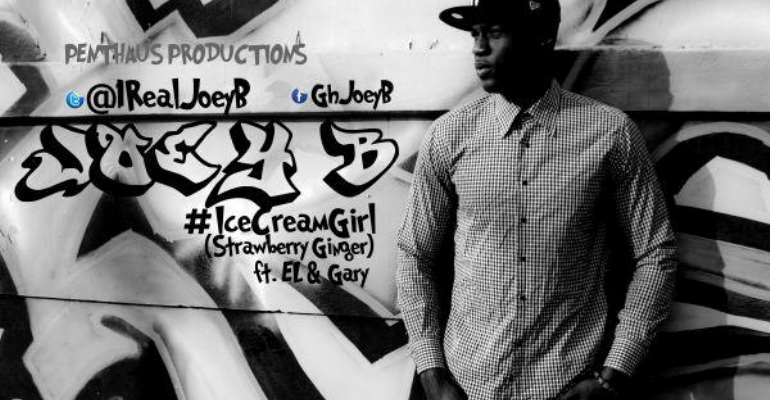 He is one of the rare exceptions of people who lived music right from birth. Real name Darryl (Paa Kwesi) Bannerman-Martin, Joey's exposure to good music commenced right from childhood. Born August 20 1988, the song writer hails from the Central side, Cape Coast to be specific.
Joey embraced his penchant for music (rap) right from 6th grade with a grouped he formed which he aided in ghost-writing most of the songs they made together. The success of the group birthed a strong belief in his musical abilities and strengthened his unrelenting desire to pursue it.
After a while he took a rest from music for a little while until he met ace producer Lil Shaker and the dream was reborn. The two started making "Good" songs together and got noticed by the founder of Skillions, Jay-So and later got signed to Skillions with the likes of Kill-Matic, Bra Kevin Beats, Rumor, Gospel Artiste Paapa, Padlock and the fastest English Rapper Gemini.
Not so long after, his talent will sold him out and a call came through from the Founder of the Last Two Music Camp. Joey worked with Hammer for a while before moving on.
His work experience expands both with underground and mainstream artistes. Joey has worked with the likes of D Black, E.L, Ayigbe Edem, Bra Kevin, J town, and is currently working with Tiffany, Yaw Siki, Kill Beatz and Sarkodie.
The dexterity of his musical influence explains his unique style and approach to music. In his words "I listen to weird/different Music from Artistes like Kid Cudi, Kanye West, Cy-hi The Prynce, Krayzie Bone, Tyler The Creator (OFWGKTA), Drake, Frank Ocean, and every song as long as it is "Good".
The call to do music is more than just a call to fame for him. For him it's a resolution that is he is so passionate about. His fashion penchant is spiky and his quest for perfection tolls a very hefty part of him. With the video of his first single on the way, Ghana is about to experience what he describes as 'Good Music".