THE CHALLENGE EVICTION DRAMA- as Ama Serwaa M Bentsi-Enchill gets evicted!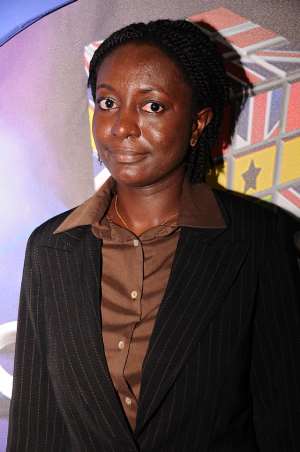 After the remarkable presentation of the marketing task by all twelve contestants of the exciting Season Three of The Challenge, many of the followers and viewers of the most prized reality game show on television wondered who would be evicted.
It was a moment of tension coupled with fear and anxiety for the twelve contestants as members of The Panel took time to pitch them against each other to identify the weakest links amongst them. After an hour of questioning, eleven contestants were nominated for eviction.
Benjamin Enyanwas nominated to present the "No Limit" concept for his team Ad Ears was the only contestant saved by The Board and free from eviction. His was saved by his presentation which focused on brand internalization as well as growth.
Members of the board Dr, KwesiAppiah(Executive Director of Civic Foundation), Esther Cobbah (Chief Executive Officer of Stratcomm Africa ) and AbenaAmoah (an accomplished investment banker and former CEO of New World Renaissance Securities) had to rely on the public voting to decide who gets evicted.
It became a sad night for Ama Serwaa M Bentsi-Enchill, a 27 year old lady and a customer service personal who misses out on an opportunity to pursue a post graduate degree in one of the finest universities in the UK.
Ama loves travelling and sporting activities and describes herself as an extrovert who likes doing new things. Her favorite food is Konkonte& Palm-nut Soup. She aspires to be a consultant in the area of businesses planning.
Though disappointed she was hopeful of a bright future. She was full of praises for the organizers and appreciated the experience she has acquired.
The Challenge Season Three continues every Sundays on GTV at 2.30PM, GhOne Entertainment TV at 4PM, e.TV at 4PM and on Monday on Homebase TV at 7PM. Patrons are encouraged to vote to keep their favorite in the competition by texting their names to the short code you 1750.
The Challenge season three is brought to you by TIGO and The British Council in association with the Robert Gordon University and University of Westminster. It is proudly supported by SIC, IPMC, Pro Credit, 3E Quantum, Gsocialize.com, GTV, e.TV and powered by GH One Entertainment TV.