Nana Ampadu Supports Obour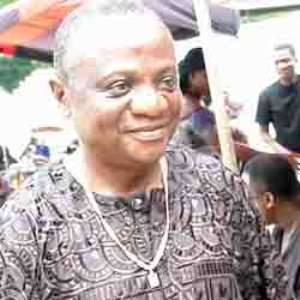 Nana Kwame Ampadu
Veteran Highlife singer Nana Kwame Ampadu has described the decision of MUSIGA President Obour to focus on unity as his top priority as the most appropriate step.
Nana Ampadu told Hitz FM that the decision to focus on unity at this stage was the best for the union and a step in the right direction.
'I am of the view that should be his first priority because without unity, the going will be tough,' he noted.
He stated that Obour had called on him among other musicians to support him, emphasizing that he was willing to wholeheartedly support him to ensure the best for the union.
Nana Ampadu also indicated that he believed Obour and his administration had good intentions for the union.
He noted that for some years now, the union had been experiencing pettiness, bickering, accusations and counter accusations and once these were dealt with, Obour and his administration would be able to create peace and unity amongst members and Ghana as a whole.
Nana Kwame Ampadu, a former Musiga General Secretary, is currently engaged in evangelism and scriptwriting, writing scripts for movie producers including Damfo B.A.