President Obuor to quit music for next 4 years!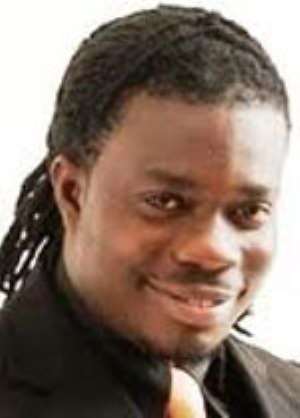 Bice Osei Kuffuor
Bice Osei Kuffuor, widely known as Obuor in music  circles, is quitting 'active  music' (for now), and it's a great idea to him.
Obuor, in an interview, explained to his fans worldwide not to expect a new album any time in the near future, because he's focusing on revamping the Musicians Association of Ghana (MUSIGA).  'There is more work to be done. But, I will be doing a few collaborations here and there. I will also be donating a few surprise performances too,' he said.
On August 18, 2011, Obuor won the MUSIGA top slot with 64 votes, while Nana Tuffuor came in second with 51 votes at the MUSIGA congress held in Tamale. The other contestants were Gyedu Blay Ambolley, who secured 24 votes, and Willie Roi, who last with only 2 votes.
The newly-elected president of the Musicians Union of Ghana (MUSIGA), Obuor, ended his inaugural speech by saying he wanted to make MUSIGA a very attractive body that members and musicians would want to be part of off. He also thanked Dr. Kofi Amoah, who chaired the MUSIGA inauguration, for donating a whopping $100,000 to MUSIGA.
The other newly-elected executives: Kaakyire Kwame Appiah (1st Vice President), Bessa Simons (2nd Vice President), Deborah Freeman (General Secretary), Chizzy Wailer (Organiser), John Victor Owusu (National Welfare Officer) and Oheneba Kisi (Financial Secretary) were all inducted into office by Obuor after he was sworn in by the outgoing president, Diana Hopeson.