Ama K Abrebrese calls for panel-based wards to award talent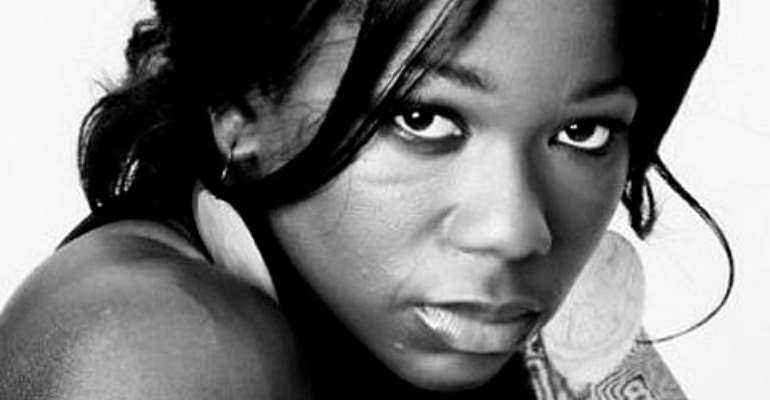 Reigning actress of the year at the 2011 Africa Movie Academy Awards (AMAAs), Ama K Abebrese has called on awards organisers to look at also adopting a panel-based awards system to award talents in the country.
The actress was of view that Ghana's awards system, which is widely based on public votes and popularity, as it stands today only recorginses popularity of industry personalities instead performances exhibited by these personalities in their various roles.
Awards oganised in the country, and the world over, are not always fair and a true reflection of the performance of the personalities involved, she admitted in an interview with Myjoyonline.com adding, they are mostly based on popularity.
Explaining her point, the actress said, "I guess with awards, if it's based on purely public votes, then it will ultimately be down to the person's fan base and general popularity. But when it's based on a jury who is judging the nominee's work, then it can be a better reflection of talent."
"If you look at the Academy Awards (Oscars), the most popular actors are not usually the one's getting nominated or winning. It's usually those considered very serious great actors and actresses," Ama K stressed.
"I think it's about time," Ghana also adopts panel-based awards too, "so that we have a balance," she said adding, "I think there is space for awards that can call for voting so fans can feel like they can vote for their favourite actors and there is space for awards that based on performance. There's room for both as long as it's fair and honest."
"I would say, let's have both, the MTV style popularity voting ones, and the Oscar panel of expert for performance ones," but cautions, "Always we need to remember, just because you are popular does not mean you are a good actor and just because you are good actor does not make you popular."
The Ghanaian entertainment industry's progress, according to the Sinking Sands star, may be hampered if this is not adopted, because "we will have the same types of awards we have with controversies."
While admitting that the panel-based system also comes with its challenges, to avert controversies, she advised that, such awards should employ a good independent jury of professionals, who are readily available in the country, "however with anything, there's always a small chance of bias and unfairness. But if there's a good system in place, then that can help.
Ama K Abrebrese has been nominated in the Nigeria Entertainment Awards (NEA) scheduled to come off at the Sharp Theater at Symphony Space in New York, Sunday, September 4.
She has been nominated in the Best Pan African Actress category for her role in Sinking Sands and will face stiff from other nominees; Akofa Asiedu, Nadia Buari, Yvonne Okoro, Jackie Appiah and Yvonne Cherry.
"I am excited; it would be nice to win. It's always nice to be nominated as it means more people are recognizing my talent as a serious actress. So it is a boost for my acting career and nominations like that can open doors to even better roles," Ama K told Myjoyonline.com about her nomination.
Although she may not be attending the awards ceremony, her hopes are high. "A win is a great bonus. If it's in God's plans for me to win, then it's great. If not then, there are always more opportunities if you are in the work."
This is her third major awards nomination, after she was nominated in the Best Actress in a Leading Role (English) at the 2010 Ghana Movie Awards and Best Actress in a Leading Role at the 2011 African Movie Academy Awards (which she won).
Other Ghanaian nominees at the NEA include Chris Attoh, Senanu Gideon Gbedawo, John Dumelo and Van Vicker. They have been nominated in Best Pan African Actor category.
R2Bees and VIP will lock horns with Congo's Awilo, Zimbabwean Winky D, Ugandan Juliana Kanyomozi and DRC's Fally Ipupa for the Best Pan African Artist of the Year.