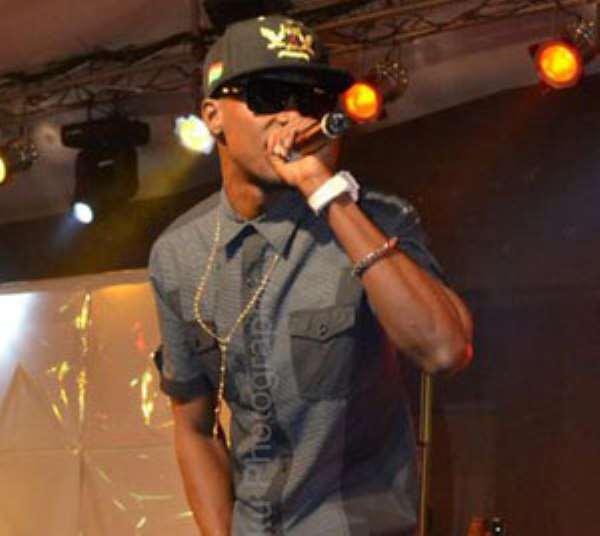 EL
EL, the enterprising young music icon, who has appeared on many musical concerts held in the country and performed with music stars like Sarkodie, J. Martins, 9Ice, Fabulous and Rick Ross, discovered his talent early in life.
He later developed his singing skills with a group called Skillions during his secondary school day at PRESEC, Legon.
Born Elom Adablah, EL has been working hard behind the scenes in Ghana, sharpening his voice and composition skills and working on collaborations.
His performances with some well-known artistes have revived his music dream.
Soulful EL is sure to make a mark on the entertainment scene and looks forward to the years ahead that will see him representing Ghana worldwide with his music.
This young and talented music icon is a multitalented artiste with a multinational fan base from Ghana and beyond. He is working tirelessly to promote and improve the quality of Ghanaian music on the market.
A natural performer with good stagecraft, any time he grabs the microphone on stage, music fans see him as a real music icon whose presence will boost the image of Ghanaian music on the international music market.
Ever since he joined the music industry, EL has proved that he is a force to reckon with.
Currently, his hit single 'One Ghana' is receiving airplay on radio stations in the country.
As regards lyrics, arrangements, instrumentation and sound quality, the hit single is second to none.
Knowing very well that it takes a mature and enlightened mind for one to become a great star, EL has taken his education seriously to meet the challenges ahead of him.
He disclosed that since he started doing music as a full time job, he had worked with hiplife music giants like Sarkodie, Tinny, VIP and a host of others. A number of artistes have also featured him in most of their songs.
The young artiste who is now into full time music is the only young and upcoming Ghanaian artiste who has performed on many platforms without an album on the market.
Based on his outstanding achievement, a number of music fans have started rushing to music shops to look for copies of his music to buy.
By George Clifford Owusu