XL Plus Production Reacts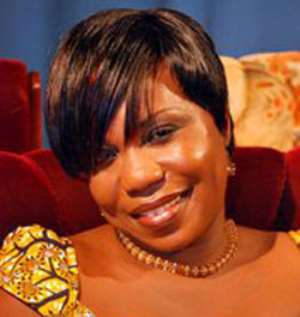 Louisa Boakye, CEO of Excel Plus Production
XL Plus production, the organizers of Excel Plus beauty pageant, has expressed its dissatisfaction with the inaccurate manner in which the media represented issues as regards the organization and price distribution of the first ever Miss Excel Plus reality pageant which was organized by XL Plus production in collaboration with GBC.
In a statement signed by the general manager of the company, Oheneba Acheampong, the company stated that there were challenges with the organization of the first edition which included finding sponsors.
The statement said a recent publication with the headline 'No money for you, Miss eXcel contestants told', which stated that none of the contestants had received their prices except Gloria, the first runner-up, was a false representation and not factual.
'We wish to state that all the winners have been given their prices except the queen who is yet to receive her price car. Even that, there is an agreement that her car would be given at the end of the year. The second runner-up has been fully settled and her furniture has been given to her. The first runner-up has also received her one year contract with Everpure and is working there.
'The queen enjoys her one year make-up with First Image, one year membership with Pippas gym, as well as her one year wardrobe with Vidol's Sleek Wear.
'On the contrary, the organizers are not fraudsters and are not in to dupe innocent young ladies or take advantage of them, therefore to scandalize the process seems malicious because that is not the reason why this pageant was organized but to help encourage a healthy lifestyle among Ghanaians and to reinstate confidence in full figured women. We therefore wish to have these errors corrected,' it said.
According to the statement, the company said it had learnt from some of the little mistakes of the first edition and it was determined to make the second season better, more transparent and incident free. It said the Gaming Commission had been contacted to oversee this year's price distribution.