YOLANDA ADAMS PERFORMS IN GHANA JANURAY 7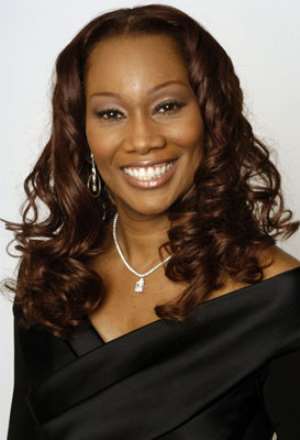 Celebrated gospel songstress Yolanda Adams will perform on the 7th of January in Accra, sources close to the adorable minister of God has said.
Very little information has been gleaned about which event company is bringing her down but word has it that a performance contract between her management team and the events house was signed last week, paving the way for a very big musical concert.
"My music at its core is joyful, uplifting, inspiring, affirmative, exuberant, playful, and universal in its appeal and intention – that is the music of Yolanda Adams," she once said.
The message and ministry of this Grammy-winning Gospel/Adult Contemporary superstar is abundant with love, faith, rhythm, and wisdom.
Working with some of the biggest names in pop, R&B, hip-hop, and Gospel, Yolanda Adams's career has been marked by a string of hugely successful albums, sold-out tours, stand-out TV appearances, and a desire to incorporate into her music a multitude of genres and influences.
A lifelong resident of Houston, Texas, Yolanda grew up in a household filled with spirit, soul, and songs. Her mother studied music, and Yolanda and her five younger siblings heard everything from jazz to classical to rhythm and blues. She soaked up the sounds of Gospel legends James Cleveland and the Edwin Hawkins Singers, jazz icon Nancy Wilson, and pop/R&B great Stevie Wonder. That wide swath of sonic textures, combined with years in the church choir, would guide Yolanda – both as a performer and
a person.
Born Yolanda Yvette Adams on August 27, 1961) the American Grammy- and Dove award-winning Gospel music singer and radio show host has sold some 4.5 million albums since 1991 in the United States.