ITS WILL BE A GRAND OPENING ON SATURDAY-RAQUEL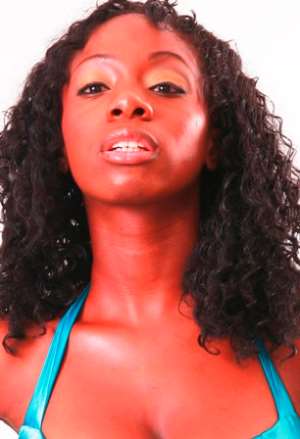 The soul searching singer Raquel has promised a grand opening on Saturday as she is billed to kick off the Mario / J Holiday music concert at the Dome.
Black Star SR Entertainment, managers of the singer revealed that, Raquel is all set to stun the audience as the first performer for the night, hence all die hard followers, fans and friends of the singer should be there to watch her set standards.
CEO of Black Star SR Entertainment, Stephen Creepy said: 'it looks like pressure to people because being the first art on a great night is a huge responsibility but hey it also means they know the worth of the artiste and what she brings to the table that is the more reason why they (organizers) have allowed her to kick off the show'.
In a chat with the voice coming to set all odd standards at the show, Raquel disclosed that, she is all set for a grand opening on Saturday, this she said: 'I am ready like a tigress looking for the next available meat to chew, I have done it over so many years and I am ready to set the records straight come Saturday so fans should be there early to watch me do what I do best, singing'.
Finally Raquel added that, it's a pleasure, an honor and a humble experience to be on one stage with the weights from US,J holiday and Mario plus my Ghanaian musicians, thumbs up 233 connect for this show but hey all diehard fans, lets fill up the Dome and make history that nobody can erase'.
Its 233 connect concert with Mario/J Holiday live in Ghana at the Dome on Saturday, 30th July 2011 with Raquel set to thrill with her opening performance, be there.
Story: Nana Yaw Wiredu/www.nanayaw18.com