July 28, 2011
|
Entertainment General News
Nii Okai Takes Hymns Revival To Kumasi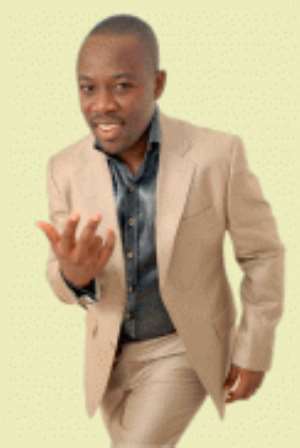 Gospel singer is on a crusade to revive the singing of hymns and after a successful stint in Accra, he and his team are gearing up for the Garden City with a concert at the Amakom Grace Baptist Church dubbed 'Hymnz Unlimited' next Sunday, July 31.
"Owing to the great thing God did with us during the maiden Hymnz Unlimited concert held in Accra last Easter, we continue to receive invitations and to the glory of God, Rev. Dr Steve Asante and First Capital Plus have been instrumental in ensuring that Kumasi becomes our next destination," comments .
Ministries has instituted the Hymnz Unlimited event to highlight the timeless impact of the church's singing of hymns and the need for these hymns to be re-arranged and preserved to bridge the gap between the old and the young with regard to worship music.
As a result, Hymnz Unlimited, 's third album, continues to inspire a wave of creative worship across several church denominations and was recently nominated in the Best Album category at the Africa Gospel Music Awards held in London.
Born into the Methodist Church, exemplifies a true Wesleyan spirit well- spiced with multi-cultural music influences.
His Hymnz Unlimited event takes off at 4.00pm and will host ministrations from other seasoned ministers including KODA, Kwame Amihere & Impact One, Asanteman Youth Choir and Ewurama.
The show is organised by House of Virtue and sponsored by First Capital Plus.