July 28, 2011
|
General News
Lynx Entertainment To Launch 'Back To Zero'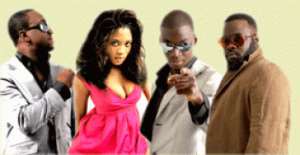 A galaxy of music stars in rousing collaborations have been featured on the Lynx Entertainment maiden label album, Back to Zero, which will be launched at two separate events in Accra tomorrow, July 29.
The artistes on the Back 2 Zero album are Richie, Eazzy, OJ Blaq, Zigi, Gyedu Blay-Ambolley, Jay Ghartey, Tinny, Kevin Beats, V.I.P, Okyeame Kwame, Asem, Efya, Trigmatic, Sonni Balli, EL, Kwaku T, Jael Wiafe, Ayigbe Edem, Quabena Maphia, Iwan, Rama and J Town.
A statement from Lynx Entertainment said a corporate launch of the work will happen at 7.00pm at Alisa Hotel at 7.00pm while a public launch has been fixed for the Aphrodisiac Night Club at 10.00pm.
Theme for the corporate launch is 'Unity and Peace' and will afford corporate entities an opportunity to listen to tracks on the album. A highlight of the corporate launch will be the premiering of a music video of a peace song, a rendition of Ephraim Amu's popular Yen Ara
Asaase Ni by an 11-member all-star squad.
The corporate launch is supported by the World Bank and the United Nations Development Programme (U.N.D.P.).