Lynx Entertainment links up with 11 top Ghanaian artistes to sing for peace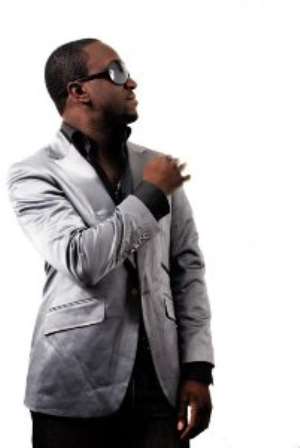 Richie of Lynx Entertainment

In November 2012 Ghanaians will be heading to the polls again to elect a President and Parliamentarians. Even though Ghana has been globally touted as a beacon of peace in Africa, recent developments in the political scene have raised the political temperature, and many people are beginning to raise concern about Ghana's ability to survive another peaceful election.
Prior to the 2008 elections, a number of artistes with the support of the Government of Ghana, the World Bank, UNDP, and other partners, launched the United Artistes for Peace and Development initiative.
This concept of Unity and Peace, therefore, seeks to build upon the previous efforts. In line with fostering unity, peace and development in the music industry and Ghana as a whole, Lynx Entertainment is capitalizing on its influential position by bringing eleven (11) of the most renowned Ghanaian artistes together on one song, for unity and peace.
To maintain Ghanaian authenticity, the song, which is already getting good rating, adopts the Ghanaian folk song, Yen Ara Asaase Ni, originally composed by Ephraim Amoo, but treats it in a cool hi-life tune with a modern Lynx touch. VIP, Ambulley, Richie, Okyeame Kwame, Eazzy, Tinny, Efya, Jael Wiafe, Zigi, Ayigbe Edem, and Quabena Maphia tastily blend their various musical styles to bring this nationalistic folkloric classic to life in a way that would make Emphraim Amoo very proud.
According to Richie (CEO of Lynx Entertainment and the brain behind this noble effort), "...this is our little contribution towards unity and peace in our dear country... It features artistes who represent different [ethnic groups] and languages in Ghana, and this goes a long way to give the song a nationally unifying perspective... We plan to take the message of unity and peace to all ten regions of Ghana sometime next year, and would like to use this opportunity to appeal to all peace loving individuals and organizations to partner or sponsor this initiative... "
'Yen Ara Asaase Ni',together with the 15 other sumptuous tracks on a new Lynx family album titled 'Back to Zero', is slated to be launched at 6:30 pm on Friday July 29, 2011, at the Pool Side of the friendly Alisa Hotel. Make it a date.