"WE NEED TO PUT THE STRUCTURES IN PLACE"- GYEDU BLAY AMBOLLEY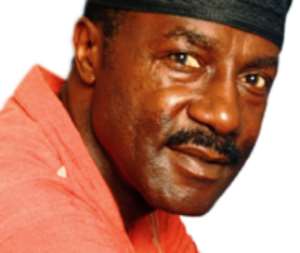 Ace Hi-life musician Gyedu Blay Ambolley who is running for the office of MUSICGA presidency has voiced out saying, 'we need to put the structures in place for a smooth flow of music business in the country'.
Ambolley who revealed his words at +233Jazz lounge inside the capital said, 'yes there are musicians in country but few are doing the music business and its not the fault of the musicians but the lack of musical structures in place to back the labels and so on'.
He further stressed that, putting structures in place is not just about setting distribution centers, or getting proper royalties codes in place, but getting the government of Ghana to endorse the musicians or show business as part of the country source of great revenue hence they need to respond to it more.
'If the government will endorse the musicians in the country, buying counting our sector as also a great source of huge revenue for the country that needs to be taped into, we will have no issues with distribution problems and so on', he later noted.
The plan here is to get the attention of the government fully, then that first structure will build all other structures to fall in place just because we have the support of the government people will begin to take the business seriously than they are doing now', Ambolley disclosed.
Finally Ambolley said, 'in the race for a good course there have to be competitors but some competitors have to come and learn the tricks in the business before they can carry the mantle when we are gone, hence come next month lets root for the men who can do the business'.
MUSICGA presidency elections get interesting every minute, walk with us we give you all inside Fila.
Story: Nana Yaw Wiredu/www.nanayaw18.com