MIMI & OTHERS ENDORSE 'REDLIPSTICK' MUSICAL CONCERT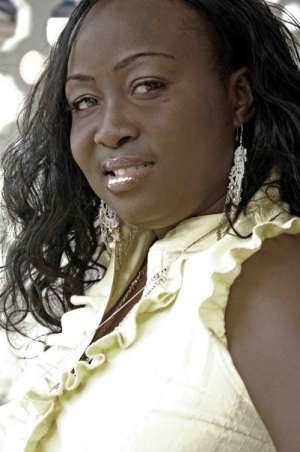 Movingui Records signed artiste Mimi has endorsed the all female concert 'REDLIPSTICK' scheduled for the 29th of October 2011 at the National Theater.
The show which is tagged to show how beautiful and strong women in the music industry are has received loud responses from the female diva, Mimi as he poures her heart out for the show.
Divalish Mimi said, 'I have really endorsed the show, big ups to hype records for such a concept, I believe its about time women in the music business in Ghana show that they are equally good and strong like the men, hence they should be considered more anytime a big event is taking place.
General Manager of Hype Records, Miss Sylvia Nana Appiah, also added her voice as, signing the great Mimi to the show is a plus as she has over the years built her reputation, fan base and upgraded her status as a force to reckon with when it comes to the music business.
She also added that, apart from Mimi, Hype records are bringing some foreign female artiste on the show, like Rozay from UK and Empress from Canada.
The two female foreign artistes will be in town to throw their support for the show during the main launching of the show its self in September but for now, all they could say from their foreign hide out through phone was Ghanaians should expect something spectacular come 29th October 2011.
Remember 'REDLIPSTICK' as a female concert already has, Efya, Eazzy, Sherifa Gunu, Ohemaa Mercy the gospel diva, Akosua Agyapong, plus now Mimi, Rozay Empress and many more.
Watch out for the new additions on REDLIPSTICK, the all female concert from Hype Records which is too hype for you.
Story: Nana Yaw Wiredu/www.nanayaw18.com