Multi TV Outdoors New Programmes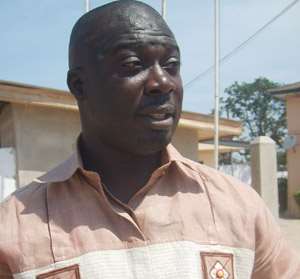 Ricky Anokye, Channel manager, Multi TV
In its quest to continually excite its viewers, Multi TV has added fresh content to its channels and is promising more.
Below are some of the new content out on Multi TV.
On Cine Afrik are two new shows, ' Kamson And Neighbours' and 'Genius'.
' Kamsons And Nieghbours' is a family oriented TV drama with practical experiences to learn from and characters you can't help getting along with.
' Kamsons And Nieghbours' promises you amazing entertainment, dramatic performances and plenty of laughter. Catch ' Kamsons And Neighbours' on Cine Afrik every Saturday at 6:30pm, with a repeat on Sundays at 4:00pm, only on Multi TV.
Set in the past and present, 'Genius' tells the story of how a woman with a big appetite for money and fame came to face life's realities, living a life of lies, deceit and pretence.
This is a story full of intrigues as it establishes the relevance of old traditions and modernity. It's a one hour soap opera that is exciting, full of suspense and drama. 'Genius' will blow your mind!
Make a date with ' Genius' on Cine Afrik at 7:30pm every Sunday, with a repeat on Saturdays at 2:30pm, only on Multi TV.
The Jesus Channel also brings you 4eva Prayz , your most inspiring magazine show. Watch interviews with seasoned men of God and be motivated; listen to real life experience testimonies and be encouraged. Be inspired with good Christian music videos and choreography.
Make a date on The Jesus Channel this and every Saturday at 8:00pm and at 7:30pm on Wednesdays for the repeat show, as we take you closer to God.
4eva Prayz starts airing on Saturday, July, 9, 2011.
Effective next weekend, The Jesus Channel also presents two Christian movies on Saturdays and Sundays.