Paulina Oduro, Others To Thrill Fans @ BTM Festival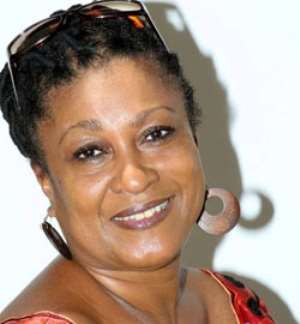 Paulina Oduro
This year's Bless The Mic Arts and Music festival is set to get bigger and better as the show lives up to its billing as the only cross-genre music showcase that fuses classic highlife and live acoustic performances with the very best of underground and mainstream hiphop, hiplife, soul and jazz music performances that always manage to thrill its equally diverse audience.
Looking at the list of performers confirmed for the July 2 concert, one can easily realize that the show looks to defy the barriers of age and genre preferences of Accra's music lovers.
With what is undoubtedly a star studded line-up of artistes for the night, The Dzesi all female band and the legendary highlife songstress are expected to thrill lovers of un-diluted highlife music; while the likes of Yaa Pono, C-REAL and EL will definitely get younger music fans gyrating to their up-tempo hiphop sounds and lyrics heavy on metaphors.
Yasmine Helwani and Racquel will calm down the atmosphere with soothing renditions from their repertoire of RnB and Soulful ballads.
On the reggae side of things, Commander Messiah and Stonebwoy Burnington are sure to turn up the groove a notch with their up-tempo and truly entertaining Reggae/dancehall performances. Also on the bill are Combolo, Mutombo and many others.
Apart from the music, there will be food, drinks, art and craft vendors available as well as fitness training sessions and capoeira http://www.google.com.gh/search?hl=en&biw=994&bih=636&sa=X&ei=G3wETqCEDIz1sgaGqqzYDA&ved=0CCYQvwUoAQ&q=capoeira&spell=1 displays during the fun fair.