Citizen Kofi Celebrates Success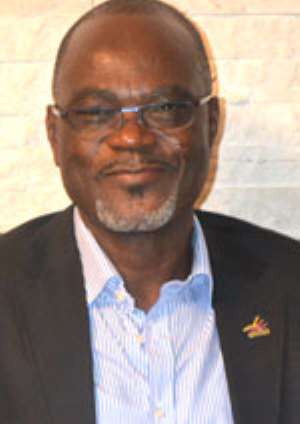 Dr. Kofi Amoah at the celebration of Citizen Kofi's 2 years of existence
Citizen Kofi is undoubtedly one of the entertainment joints making waves in the hospitality sector, where you can meet all kinds of people looking for relaxation and fun.
As part of activities in marking its existence in the entertainment and hospitality industry, Citizen Kofi (CK) has outlined its new set of thrilling leisure programmes and new menu, as efforts are made to meet the high class standards in the hospitality industry. This new innovations is to offer their clientele the best of services that can be found in the city of Accra.
Making remarks to mark two years of existence in the entertainment and hospitality industry, Lisa Salman, General Manager of Operations and Creative Concepts, said the company is celebrating a new era in the hospitality sector.
She said the centre is currently serving some of the best continental meals and drinks.
The programme unfolds this week with Mojitosa drinks, which originate from Cuba, and palatable meals or 'nachos'.
The famous chef brings Mexican culinary skills to bear, by offering authentic tacos (meals), perfectly paired with ice cold margaritas.
On Wednesday, its presents unforgettable evening of wine and food, with South American wine dinner. That is also followed by Happy Hour on Thursday and Fridays.
Meanwhile, Friday nights comes with highlife Night with DJ Bosco, who would dish out good highlife tunes to fans and the opportunity to listen to good homemade music.
Then on Saturday, the climax of the weeklong events, with Salsa lessons, where patrons are taught salsa for free, while they are served with Sangara drinks.