Mzbel saga: Tamper justice with mercy - Musiga tells Police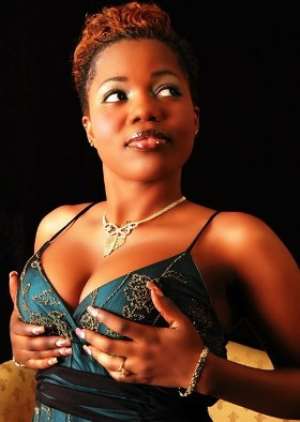 Nana Ekua Amoah popularly known as Mzbel

The Musicians Union of Ghana (MUSIGA) has launched a plea on behalf of detained colleague, Nana Ekua Amoah popularly known as Mzbel.
Mzbel was detained by the Police Monday after she was alleged to have attacked a uniformed police officer Sunday, accusing him of crossing the path of her moving vehicle.
An allegation the musician has vehemently denied accusing the police of rather assaulting her personal assistant and her driver.
MUSIGA President, Diana Hopeson speaking to Joy News Tuesday called on the Police to tamper justice with mercy.
Quoting the proverbial Ghanaian proverb, 'You don't throw the bathwater away with your baby', she said, "As artistes most of the time, one may be in a hurry going for a programme and its late."
"When it happens like that," she continued, "we both need patience. As one of us, of course, when things like this happens for the musician, that is her whole life, her image."
"Sometimes, just one issue happens like this and one's career may just go down and that is why we would want to come in," the MUSIGA President added.
Mrs Diana Hopeson admitted that, "We all stand out for justice but in doing it… in this world, no matter what you do; u may find yourself wanting one way or the other. When it happens, we all look into it and see how we can make this better."
Mzbel has been charged with eight counts including; assaulting a Police officer and obstruction of (justice) thus, preventing a Police officer from performing his duties, allowing an unlicensed driver to drive.
The sexy songstress is currently on remand in Police custody and will re-appear in court on Friday.
The Police say they will proceed with the prosecution as a warning to other traffic offenders.
Story by Ernest Dela Aglanu/Myjoyonline.com/Ghana