Big Brother: Ghana Saves Confidence From Eviction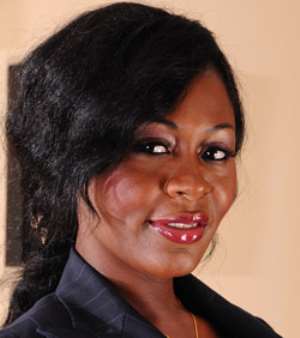 Confidence
Confidence Haugen, one of Ghana's representatives in the Big Brother Africa (Amplified) reality show, has survived another eviction.
This is the second time in three weeks that the Ghanaian housemate has been nominated and survived eviction. She was up for eviction together with Michael, Sharon O, Vina and Bernadina.
Sunday's eviction was as usual another exciting show full of nervy moments and drama.
As usual, the Head of House, Vimbai, was called upon by host of the show, IK, to formally announce whom she was saving and who she was putting in place of the one she was saving.
She boldly disclosed that she was saving Hanni and replacing her with the 'dishonest' housemate, Michael.
Bernadina was asked to leave the house. She appeared on stage and by virtue of the fact that she had the second least number of votes, she was sent into the Tails house.
Of the rest of the nominees, Michael from Mozambique was the next to be asked to appear on stage and was told officially that he had been evicted from the show, thus becoming the fourth housemate to be evicted from the show.
Asked by IK what he will miss the most, he said, 'I will miss everybody, I will miss the boys…especially Sharon O and Confidence,' was his answer.
This week's votes saw Vina and Sharon O obtaining the highest number of votes; 6 country votes each.
Vina had votes from Angola, Ethiopia, Botswana, Nigeria, South Africa and the rest of Africa (constituting 27.8 percent of the votes).
Sharon O on the other hand had votes from Uganda, Kenya, Tanzania, Malawi, Zambia and Zimbabwe (constituting 22.7 percent of the votes).
Confidence, Bernadina and Michael had one country vote each. Confidence got one vote from Ghana (19.7 percent of the votes), Bernadina, one vote from Namibia, (17.3 percent) and Michael, one vote from Mozambique (12.6 percent of the total votes).
Big Brother once again adopted the tie-breaking mechanism by using percentage basis to determine who gets evicted.
The Tails will take their turn Monday to nominate housemates for possible eviction.