Live Music/Dance thrills for Wednesdays @ the Paillote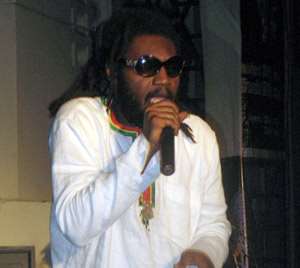 Ogachuxx
The popular 'Wednesdays at the Paillote' programme, which has served as a meeting point for live music lovers at the Alliance Francaise in Accra, continues in May with exciting groups that have enchanted audiences in several cities and towns.
Groups lined up for the month are Sogo African Music and Dance Group, Francophone Generation Band and Ogachuxx, who are poised to entertain fans with some of their recent compositions and dance pieces.
Sogo African Music and Dance group will mount the stage on Wednesday, May 4, with diverse traditional dance pieces from several parts of Ghana and other parts of West Africa that are laced with their own variations.
They have enthralled huge audiences in Europe and other parts of Africa with dances that simply expose the beauty and variety of Ghanaian culture. Indeed, the group is poised to showcase a contemporary piece laced with traditional movements.
Comprising young musicians from a number of French speaking West African countries, Francophone Generation Band will hit the stage at the Paillote on Wednesday, May 18 with a dramatic blend of rhythms and sounds from varied countries in the sub region.
The band has performed in several parts of Accra and neighbouring countries where they teamed up with other youthful bands to perform in small scale festivals and academic institutions in several cities and towns.
Wednesday, May 25 will be the turn of Ogachuxx, an acoustic group that has equally made its mark on the music scene in Accra.
They are set to dazzle acoustic music fans with several hits from their rich repertoire.
'Wednesdays at the Paillote' is being sponsored by the Institut Francais, Alliance Française and the French Embassy in Accra.