Who gets evicted this week after Henry?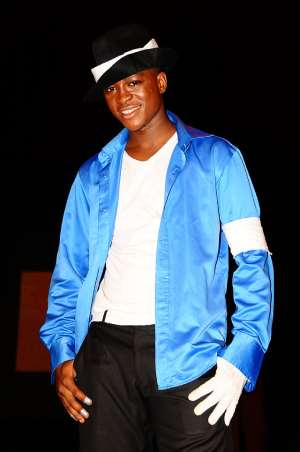 SEASON five of the stars of the future music talent hunt competition gets more interesting as the competition enters another week of eviction tomorrow evening.
Last Friday which was dubbed the Gospel Music night saw the seven contestants threating patrons to several inspirational Christian songs both local and international.
One after the other they got audience singing and dancing along as they produced extraordinary of some of the finest classics including 'Tsooboi' by Naana and Dan, 'Fa wa sem tu Nyame anim' composed by Daughters of Glorious Jesus, Cecilia Marfo's 'Afunuba' among others.
And now it is the time to find out who the three judges as well as the general public will be sending home before the next performance on Thursday, a night supposed to be romantic and dedicated to ballads.
Who will be the next after the painful eviction of Henry last week?
Patrons are encouraged to come out in their numbers to support their favorite contestants and also vote to keep their favorites in the competition by texting their names to the MTN short code 1750.
Stars of the future season five is sponsored by MTN with support from Somovision LG, Close Up, Vodka Kick, Koala, Spa 216, GTP and shows on Television Sunday at 1:30PM on GTV and 3PM on e.TV. There is a repeat show at Mondays, 12.30PM on GTV.
The weekly eviction shows will air Tuesdays at 9PM on e.TV and 9:30PM on GTV. Those who miss the TV series can catch the radio series of SOF 5 on YFM every Monday at 7PM sharp. One can also follow their favorite delegate on facebook.com/starsofthefuture.