COSGA ICMT Raids Music Pirates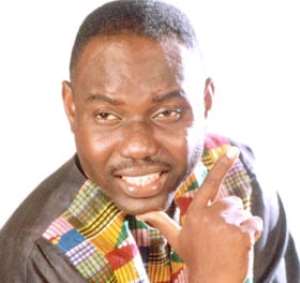 Carlos Sakyi
A major anti-piracy operation involving police personnel and music industry stakeholders has been carried out by the COSGA-ICMT Taskforce nicknamed 'The TIGERS'.
The operation resulted in the arrest of several music pirates operating around the Kwame Nkrumah Circle and other locations within the city of Accra. Most of these pirates engage in the criminal act of downloading music and films. The raid was conducted on Monday, April 18.
In a chat with BEATWAVES , Carlos Sakyi, Amandzeba and K.K. Kabobo, members of the Interim Copyright Management Team (ICMT) overseeing the Copyright Society of Ghana (COSGA) under the office of the Ministry of Justice, described music pirates as thieves and nation wreckers, vowing to use all avenues to uproot them and destroy their criminal operations.
They added, 'It is time for all forms of piracy and counterfeiting to be dealt a lethal blow. Pirates and counterfeiters must be jailed, and we call on all law enforcement agencies- the police, Customs, the judiciary and all Ghanaians to expose their illegal activities in the supreme interest of the country.
'Piracy has not only decimated Ghana's music and film industries, but has impoverished its creators, deprived government of legitimate tax revenue, and even worse, pirates use easily generated revenue from music and film piracy to fund criminal activity including armed robbery, money laundering, drug trafficking and other illegal activities.
'A blow to piracy is a service to the entire society. By buying pirated products, you may be funding criminal activity. All Ghanaians must immediately stop purchasing pirated music, films and other counterfeit works,' Carlos Sakyi stated finally.
They commended the taskforce, especially the police who have shown commitment to dealing with this canker, for the successful raid, and told BEATWAVES that anti-piracy raids will be conducted throughout the country till this wicked practice was nipped in the bud.