Ghana's Blitz the Ambassador rides his vim onto the international stage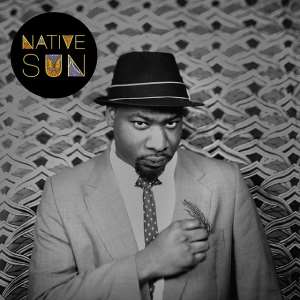 "I spoke and the whole world felt it". This is the first line on Blitz the Ambassador's Soul Rebel track. I've known Blitz as far back as the days when he was called Bazaar and was featuring on Deeba's hit "Deeba" rapping in English. When he featured on Obrafour's Who Born You by Mistake, I fell in love with his flow. And then he came to the US, and was reborn as Blitz the Ambassador. I remember when he would come perform in Boston while he was a student at Kent State in Ohio and I would go see him. I would be the only Ghanaian sometimes while he made white people nod their heads to his lyrics. I knew he was going to be special. He had to be. His music and messages were way too important for him not to be relevant.
"Freedom is more than a rap song, you got the facts wrong. My rap is too heavy for backpackers to strap on". We've seen many African artists based in the US struggle. Many (like Wanlov & Mensa of the FOKN Bois) have had to return to their native countries to finally 'make it'. Blitz stayed in the USA and hustled from city to city, on buses and on trains touring and making a name for himself. His music has always been conscious and we know that music doesn't sell like the Jay-Z's and the Kanye's. The ceiling for Blitz looked like that of Mos Def and Talib Kweli. Though his songs will not be out of place in clubs and bars, he made you pay attention to his lyrics. That style doesn't sell but brings you respect and in the right frames, untold success.
"Just ignore my words, my album cover speaks for itself". The album cover for his debut album, "Soul Rebel", showed metaphorically the way Blitz was going to be. He was an African child waging a war of 'good' on a hip-hop industry. He rapped "I will rather be industry's bucket than be another industry puppet". I was very happy to hear his Together song on the soundtrack of Shirley Frimpong-Manso's first movie, "Life and Living it" though I wonder how much airplay the song had on Ghanaian radio. When I heard the song at the end of the movie, I was like, "This is a very good (English) hip-hop song". And I then realised, "I've heard this before. I have this song. It's by Blitz".
"This is not a record, this is an experience". He returned with "Double Consciousness". Like the debut album, you only have to listen to the title track to figure out the album. The chorus goes "There's two sides to every book, there's two sides to every hook, it's double consciousness." He repped Ghana in this album as always, especially with the track Sankofa. Through Blitz, I also learnt about the story of Emmett Till, the boy whose murder sparked the civil rights movement in the US. Every time I hear his name, I think of Blitz. Blitz has a sense of history, whether it is African-American or African, etc. He draws on cultural inspiration everywhere he goes and you can hear it in his music.
I'm tryna find my way... Gotta believe me. You gotta have something to believe in. A couple of years ago, he released Stereotype, a live-instrument-heavy musical exploration, that tests the limits of Hip Hop, according to the Wikipedia article on Blitz. I don't have his album so can't comment much on it. Like every good musician, he knew the importance of live-band music and this led him to form a band, The Embassy Ensemble. He spent a long time trying to be signed by a major label. When that proved futile, he established Embassy MVMT. When he released a tribute to Ghana's Black Stars, I had realised his music had come full circle with the way he was performing and not just rapping.
Been around the world and .... "Just a heart that knows no defeat". Samuel 'Blitz' Bazawule has persevered and the hard work is paying off. His videos have been played on MTV and video channels across the world. He has toured far and wide. Recently, through a link posted on Museke's Facebook page, I found myself looking at a music festival in Portugal where Cheikh Lo, Manou Golla and others were going to play. And then I saw a link for Blitz's video 'Breathe' featuring Rob Murat. I wondered, what is he doing here? But as my friends Eli Jacobs-Fantauzzi (director of the Hiplife documentary, Homegrown) and H. Samy Alim (hip-hop instructor at Stanford University) said, "Blitz's craftmanship and music is just top-notch and can succeed in any type of environment". And that has him going places.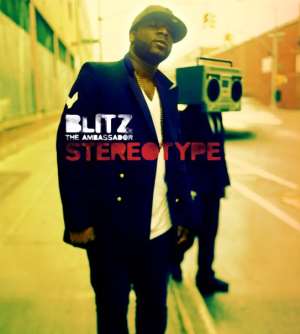 "Return of the prodigal son, still second to none. Flashbacks' how it all begun". His latest album, the 12-song "Native Sun", is a deeper, more roots-oriented record with the first single, 'Best I Can' and Les Nubians on the track 'Dear Africa'. The new album provides a vivid soundtrack to the story of a young boy's daunting pilgrimage from the countryside to the capital city of Accra to find his father, who he only knows from a photo given to him from his deceased mother. He wrote, co-directed and shot a short-film also called "Native Sun", set in Ghana, that follows an imaginative young boy as he searches for his father. It features music from the album. It will be released on May 3. Join the Kickstarter campaign to help crowd-fund it. Get the album on iTunes.

"Five fingers in the air means nothing, we clench to a fist then we all mean something. You and I have to get involved". On the occasion of his birthday, I salute Samuel Bazawule on his hard work and how he has progressed in his music career. He has blazed the trail for other African musicians based in the US to follow, especially in hip-hop. He is releasing his album in Ghana, all over the US and the globe. Follow him on Twitter at @BlitztheAmbassador and on Facebook through http://www.facebook.com/BlitzAmbassador. His website is http://blitz.mvmt.com. Catch him live soon, he's a joy to behold.