Obour named "National Tuberculosis Ambassador"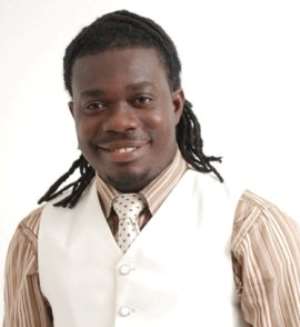 Obuor

The Ministry of Health and the Ghana Health Service have unveiled Bice Osei-Kuffour a.k.a Obour as the "National Ambassador" for the Tuberculosis prevention programme at a ceremony in Sunyani.
The ceremony which came off at the Sunyani Jubilee Park on Thursday March 24th was attended by the Minister of Health and his deputy, the Leader of the Parliamentary Select Committee on Health, the Brong Ahafo Regional minister and the Queenmother of Sunyani Traditional Area, students from Sunyani and environs, health workers and the media.
Dr. Bonsu, the National Programmmes Manager for T.B unveiled Obour to the crowd as the "national ambassador" after the dignitaries had spoken on various themes around the killer disease.
He said as an ambassador, Obour was going to be touring various districts around the country with his outfit to sensitize people on TB and most importantly to create awareness that TB was preventable as well as curable.
Obour who spoke on the theme, "Eliminating TB, together we can" performed his new TB song, "Yensuro TB", which he hinted would be on his "Back to Obour" album as a social responsibility song.
"I feel it is my assignment as a Ghanaian and a young man who believes in the future of my country to always speak to the issues that affect my country and not only speak to them but join in the action to put an end to the wrongs that affect my nation", he said in an interview with Hi Newspaper.