Be Black Performs With Janet Jackson Others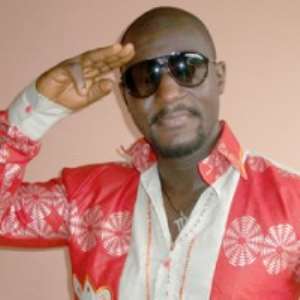 Be Black
Be Black, the Ghanaian Hiphop artiste who was nominated as International Artist of the year at the 20th Los Angeles Music Awards, is slated to perform at the Canadian Music festival in Toronto, Ontario, Canada, from March 9 to 13.
For five nights in March, over 800 artistes will fill over 55 venues to mark another installment of Canada's largest new music festival-Canadian Music Fest.  Among top world music icons to rock the event include Janet Jackson, Janelle Monáe and a number of others.
It will be an electrifying week of performances by tomorrow's emerging artistes and today's hottest concert hit-makers.
Be Black is set to perform his chart topping track, 'All level,' which has earned him a Gold Artist status from Radioindy Arizona, his charity record revolution 'It's a Ghetto', which has marked him not only as a singer but an activist through a message of making Africa and the world a better place, 'Buttafly Girl' and 'I Love The Way', which was produced by Trackhedz, a New York-based engineer who has worked with Olivia, Beyonce and Anthony Hamilton.
Be Black is however expected to lift the colours of Ghana high in Canada and make the country proud. As he usually says, 'I am proud to Be Black.'