Nacy will win producer of the year – Ohemaa Mercy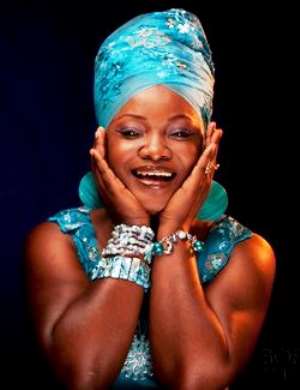 Ohemaa Mercy

Gospel musician Ohemaa Mercy has thrown her weight behind renowned sound engineer Nana Kwaku Osei (Nacy) endorsing him as the one to win the Producer of the year at this year's Ghana Music Awards.
Speaking to Hitz Entertainment News, the gospel queen who herself won Gospel Artist of the year at last year's edition said considering the songs produced during the calendar year of the awards, Nacy played a major role in them.
"Looking at all the songs, works and the kind of rhythms Nacy has produced so far, I think he deserves it. When you put your radio on today, I think about 80% is all about Nacy so I think Nacy deserves it."
Ohemaa Mercy was very optimistic to the point that it will be unfair if the engineer is not awarded that title this year. "[Then]I think there is some foul play somewhere," she said.
She however disclosed that she will be embarking on several international tours including trips to London, Canada and the United States.
She said the London tour which takes place in March 2011 will enable her touch base with the African community in London.
The next stop of the trip will take her to Canada in May 22, where she will organize a special outreach program, Break Free Praise Tour Concert, and a concert for the community there to help fight the increasing rate of blacks going to prison in that country.
It will also be used to raise awareness of imprisoned black youth and young adults and encourage black youth to be leaders for justice and development in their communities.
That concert will also feature Kweku Gyesi who will team up Canadian Gospel sensations such as Ike Wilson, Monica Boakye-Agyemang and Veronica Gyimah.
"We are going to do a program for the black community in Canada… when we went there last year; we realized that most of the youths are in jail because they have been convicted of various crimes."
The tour will also take her to the US.
Story by Ernest Dela Aglanu/Myjoyonline.com/Ghana