I Did Not Kill My Wife - Koofori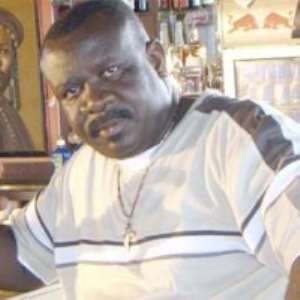 Koofori
Popular Ghanaian actor comedian and broadcaster, Koofori, says TV3 is helping give credence to untrue allegations that he might have had a hand in the death of his wife, Mary Nana Aba Enchill Karikari, who passed away last August.
Koofori, known in private life as Samuel Seth Kwabena Kyere Karikari, has therefore sued the television network for alleging that he had recently gotten married to a white lady, months after the sad death of his wife.
According to Koofori, it was not true that he had remarried after the death of his wife and had therefore asked TV3 to retract the allegation or face legal action.
Meanwhile, his lawyers have written to the station, claiming that as a result of the allegations put out by the station, 'well meaning persons as well as members of his family and of his deceased wife have been casting insinuations to the effect that he might have had a hand in the demise of his wife in order to marry this white female.'
The lawyers described the said TV report as defamatory and claimed it had greatly injured the reputation of Koofori and caused him much pain.
According to Koofori's lawyers, TV3, in their report stated categorically that Koofori had married a white lady and they had been spotted in some public places in Tema.
They said though station did not mention the name of the white lady Koofori was alleged to have married, various photos were displayed of him and his deceased wife juxtaposed with a picture of him and a white female as if he the white lady was the one he had married.
'It is repeated for emphasis that it is not true Mr. Karikari has married again, or has married a white female or intends to do so at present,' the letter from Koofori's lawyers stated.
Koofori's late wife was said to have collapsed while breastfeeding her two-week-old baby girl last August and died some few minutes later at the Sakumono Community hospital.
Subsequent reports had it that the police later picked up the medical doctor who operated on her during the delivery of her baby.
Mary and Koofori got married in December 2001.
Source: NewsOne