I BECAME A RADIO PRESENTER AT 16 – MERQURY QUAYE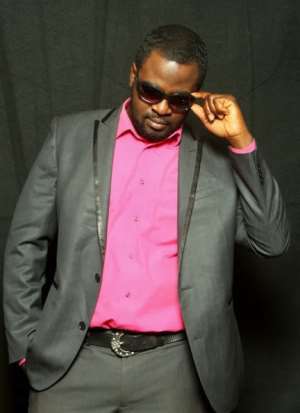 Merqury, host of the Atlantis 87.9fm Drive, one of the finest Drive shows in Accra, has revealed that he has been interested in Radio since he was a teenager. At age 16 he had converted his father's sound system into a virtual radio broadcast system, using a domestic AV sender to transmit radio signals from his room to his friends in his neighbourhood.
Ironically, his first professional broadcast media experience turned out to be TV when he was appointed host of the first ever music video chart show in Ghana, Soundcity Top 10 on GTV in 2007. On Soundcity, Merqury combined his love for music and his voice - the result; winning many hearts across Ghana. He has done some great interviews - US rap mogul Nas, Keisha White, Wyclef Jean, Tuface Idibia and a host of others.
Merqury has a well established body of work in both radio and television and also the music production segment of the entertainment world. When he is not at Atlantis Radio, he is on the red carpet somewhere or behind a microphone hosting an event.
You can typically catch Merqury in his music recording studio where he has recorded several local hits and radio commercials.Versatile Merq has also given a shot at acting in "Hotel St. James", "Friday Night" (a Van Vicker Film) and "A Promise to keep", a TV series. In a way to serve the community in a more significant manner, Merqury is using radio as a tool to inform, educate and offer companionship to listeners of Atlantis Radio. He also has, on other platforms, advocated that Government must invest in the Ghana Entertainment Industry.
Merqury can be heard on Atlantis Radio 87.9fm on weekdays, 4 to 7pm.
Credit: Alima Karim