Patience Ozokwor honoured with chieftaincy title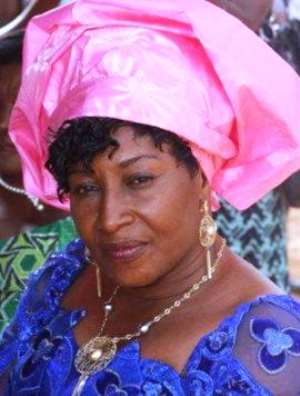 Patience Ozokwor

Star actress, Mrs. Patience Ozokwor, popularly referred to as Mama G was recently honoured with a chieftaincy title, Ada Eji Eje Mba I of Ngwo by the people of her hometown in Enugu State, Nigeria.
The event, which took place at Ngwo, Enugu State on January 2, 2011 attracted dignitaries from all walks of life.
The title was conferred on her in appreciation of the smiles she has put on the faces of many across the globe, most especially traditional rulers, king makers and other chiefs in Ngwo, Nigeria.
Speaking on the conferment, Mama G, who was full of appreciation told reporters that, "It was the Lord's doing and I am happy indeed about it."
Aside her acting prowess, spiced with her comic ability, Mama G is one actress loved by all and sundry because of her spirit of giving and amiable disposition.
She further said she was shocked when she got the news that she was going to be hourned.
"My nomination came from Ngwo Social Club even without my involvement. I was shocked when I got the letter notifying me that my community wanted to honour me."
Her exploits in the Nigerian movie industry was capped by a National Award bestowed on her in 2010 by Nigerian President Goodluck Jonathan.