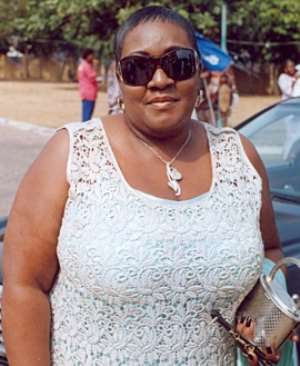 Katie Ashong will host Soul to Soul

Ghana's premier entertainment radio station Hitz FM has introduced two new shows aimed at enhancing the lifestyles of their listeners.
The shows are Lovers Lane which will be aired on Tuesday nights from 10pm – midnight will be hosted by Beena Kwabi and Soul to Soul with Katie Ashong on Sundays from 7pm to 9pm.
Lovers Lane aims at helping listeners with their relationships. It addresses the issues that affect relationships and offer solutions to them.
Topics to be discussed on the show include the Role of Sex in Relationships, Sex and Commitments, Handling a First Date, Sex on the First Date, Courting and Handling Difficult Relationships among others.
The host of the show, Beena Kwabi, is a trained mental health worker and a former presenter on Vibe and Citi FM. Sassy, sexy and suave Beena is a proud mother of 3 and describes herself as opinionated and independent minded.
Soul to Soul, on the other hand, takes inspirational musics to another level exploring what inspires and motivates people by talking to real people who have achieved success and what inspires them.
Katie Ashong is a liberal minded minister of the gospel, a trained lawyer and life coach. Highly intelligent and vivacious, the sexy and highly witty Katie Ashong says her show aims at helping listeners develop the mindset necessary to combat the challenges of a fast paced lifestyle in the ever challenging and changing world.
Hitz FM Programmes Director, Ahuma Bosco Ocansey noted that: "These two shows are some of the exciting, educative and informative programmes that the station will introduce for the delight of both listeners and advertisers."
He says with the over politicization of the airwaves coupled with the perceived polarisation of the nation, Hitz FM seeks to provide meaningful and relevant programming that will mirror the lifestyle of the average Ghanaian.