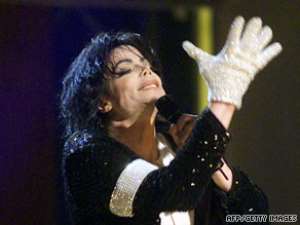 Michael Jackson

John Branca and John McClain said the show was "in shockingly bad taste".
In a letter, the pair accused the company of being motivated by "blind desire" to exploit the singer's death.
The show - entitled Michael Jackson's Autopsy: What Really Killed Michael Jackson - is scheduled to be broadcast in Europe in January.
"Your decision to even schedule this programme is in shockingly bad taste and insensitive to Michael's family," the co-executors wrote.
"On behalf of Michael's family, fans, common sense and decency, we urge you to reconsider and cancel this programme," they added.
An advertisement used to promote the show reportedly depicts a body covered by a sheet with one hand wearing the singer's trademark sequined glove visible.
"Discovery obviously views this as clever advertising and creative 'branding' for its programme," Branca and McClain continued.
"In fact, the ad is debased, sick and insensitive."
Discovery Communications declined to comment on the letter, the Reuters news agency reports.