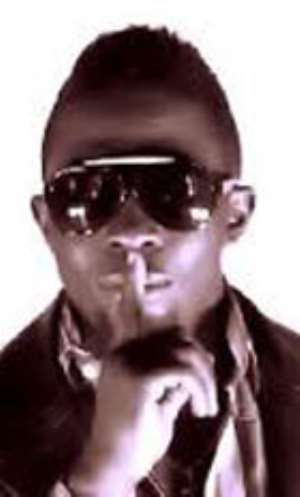 Akoo Nana
I never said I would find my better half in the renowned actress Nadia Buary, says Williams Ankrah, noted as Akoo Nana.
According to the Mugu singer, he has not even got Nadia's number, or seen her one on one before, and as a matter of fact, only knows her on screen as a movie actress.
This has made the musician very furious, and keeps asking why Fila was creating all these rumours about him.
He heatedly told this reporter that all that Fila had published about him, concerning this were not true, and therefore asks the Fila Newspaper to denounce the story, because it had never occurred to him to even think, ask where the actress is, or doing, how much more him loving her.
The 'shoddy' man was in the studio when he received a call from a correspondent of Fila Newspaper for an interview about his chieftaincy, as he has been crowned the Agorohene of Kasoa.With respect for press, he left the studio to attend to this interview, which was held in the correspondent's car in town, around Mambo for about 30 minutes.
The said correspondent asked the renowned musician different questions, which he politely answered, but never asked him anything concerning his private life.