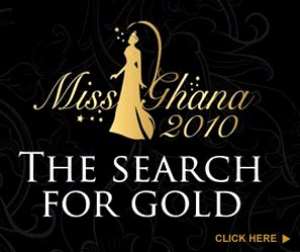 Finalists of this year's Miss Ghana beauty pageant competition have been treated to a day's photo shoot session at the Mirage Royal Hotel at East Legon in Accra.
The session was one of many activities leading to the big finals on the 30th of October at the Accra International Conference Centre.
The finalists: Stephanie Karikari, Barira Musah, Esther Gadagbui, Ayisha Munkaila, Asi Addo-Yobo, Daizy Asare- Akoto, Linda Annansey, Ida Seidu, Michelle Ayonka, Pokua Agyemang-Badu, Phyllis Nuno, Felicia Tawiah, Frances Nyamikeh, Nadra Osman, Chantell Dapaah, Rita Dawugbo, Joyce Aziabah, Selma Baba, Bernice Bekoe and Yaa Bema Adu-Gyamfi took turns to strut off their vital statistics whiles posing for some memorable shots.
It was a day full of excitement as the attractive and exquisite-looking finalists savoured every moment of the 12-hour long photo shoot. For most of the finalists, it was a unique opportunity to showcase what they've got and perhaps wean themselves of some tension and nervousness which at a point, was becoming increasingly stressful.
The end product, after all the tensed moments, borne out of the quest to give the contestants an entirely different look, passed for a day full of thrills and precision, thanks to the sharp lenses of professional photographers Sefa Nkansah, Emmanuel Bobie, Carl Richardson and George King.
This year's event is sponsored by Auto Plaza Ltd, RLG Communications, Ghandour Cosmetics, Somotex, GTV, Goldfields Ghana and Forever Easy with support from Kabengo Jewellery, So Aesthetic Makeup, Noble Hair, Stellar Group, Compu Ghana, ATL, NIIT, Pippas Health Centre, Citizen Kofi and Danny's Bridal Home and Decorations.
Catch the exciting television series of the Miss Ghana 2010 beauty pageant every Wednesday at 9pm on GTV and Sundays at 8pm on e.TV. Also, log on to the official Miss Ghana page on Facebook for all the latest news on the competition.
Miss Ghana 2010 is organized by Media Whizz Kids, a full service agency with years of experience in Events Planning, Management and Marketing.
Miss Ghana 2010, the Search for Gold…