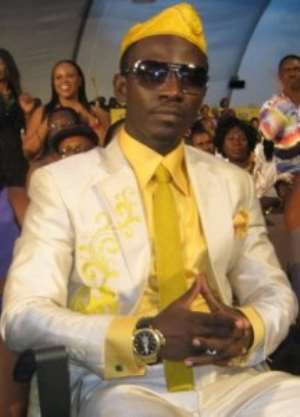 Ghana's Rap Doctor
Ghanaian rapper, Okyeame Kwame has hinted that he would be participating in this year's annual Accra Milo Marathon alongside fellow musicians such as Tinny and OJ Blaq.
Although this statement could be written off as a joke, the hiplife artist seemed rather convinced and determined when he made the revelation at the launch of the 2010 Milo Marathon in Accra.
According to the rapper, if musicians are able to jump up and down and perform on stage for several hours throughout the year, then they could run a marathon that covers a distance of about 42.2 kilometres.
He may be 'Mr Versatility' when it comes to music but does this versatility transcend into the world of athletics?
So let's put it to the votes!  Is Okyeame Kwame fit enough to run a marathon? Can Okyeame Kwame win a marathon? And if Okyeame Kwame and OJ Blaq ran in the Marathon who would come out tops?