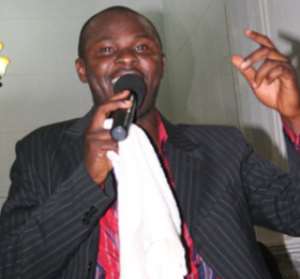 Uncle Ato
THE JUBILANT Praise Choir of Christ Cares Ministries Int. (CCMI) in the Adentan municipality would, on Saturday August 21, present the eighth edition of Hosanna Praise.
The event, which will take place at the church's auditorium opposite the Adenta SSNIT Flat's Block Four, will feature some selected gospel stars including gospel sensation Uncle Ato, who is expected to thrill the audience to live performances of some of his hit tracks, including 'Mensuro,' among others.
According to the organizers, this year's concert would seek to promote live gospel music and also help chart a whole new sense of purpose and direction for the church and Christian community as a whole.
The event will be supported by the Grace Outreach Choir, Gibson (The Anointed Guitarist), The Minstrels (Male crew), Choreography Team and many others.
Head of the Music Ministry of CCMI, Mrs. Mary Boateng-Antwi, said "gospel music should be used to save and uplift the souls of destitute and homeless children who are a blessing and a gift from God, as He expects them to be raised in the right way".
The organizers are optimistic that this year's event will pull in the large numbers they anticipate. Let's go do some singing and dancing @ Hosanna Praise.