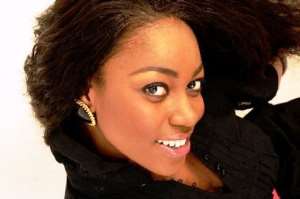 Yvonne Nelson

Actress Yvonne Nelson has hinted she will be launching her Yvonne Nelson Glaucoma Foundation next month.
The foundation, according to her, will be used to create awareness about Glaucoma, a deadly ailment of the eye which destroys many families worldwide.
"I want to create some form of awareness to educate the average Ghanaian about this disease. Most people haven't even heard about it. It especially affects those in the rural areas," she said.
I believe every Ghanaian deserves to know their status in order to live a healthier life. Accordingly, I will work hand in hand with doctors to spread the word, Yvonne added.
The actress hinted on her official website that she would organize screening services with selected hospitals and doctors.
Over 600,000 Ghanaians are reported to be suffering from glaucoma.
As a result, the leggy actress is urging every Ghanaian to go for screening to check their status.
"God has given us a wonderful life and world so let's take care of our eyes to experience and enjoy His creation and works. The eye is our body's camera. It pictures, records, stores and plays what we see," she said.
The graduate of Central University College said her decision to pick Glaucoma was because "a family member of mine had it and we were ignorant at that time and she unfortunately died as a result. So when I grew up, I told my mum that I wanted to create more awareness about the disease."
Glaucoma is an ailment that occurs over a period. It causes damage to the optic nerve head, with corresponding loss of visual function.
Untreated glaucoma gradually results in total blindness because of the irreversible damage it causes.