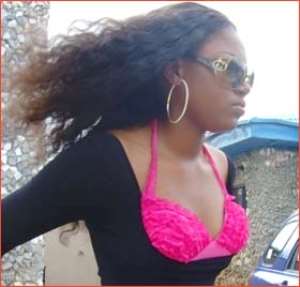 Yvonne Nelsom
HEROES PRODUCTIONS, producers of the controversial movie, 'Heart of Men' is at it again as it is set to release yet another intriguing movie from its stables.
Titled 'The Game', the movie, which is full of suspense, features celebrated stars such as Yvonne Nelson, John Dumelo, Yvonne Okoro and  Majid Michel, among others.
It has not come close to 'Heart of Men' in terms of the level of exposure; however, the standard and quality of production seem to have been improved. Most of the cast thus described it as one of their best movies in recent times.
 "I was impressed. We shot it last year, but it looks new. I really enjoyed it. I am so impressed," said Majid Michel after the movie's press screening at the Silverbird Cinema last week Thursday.
"It is very simple for me and I love the storyline. It is one of the best movies I have done so far," Yvonne Nelson also told BEATWAVES in an exclusive interview.
'The Game' is a sheer display of greed, betrayal, intrigue and revenge, to expose the ills in society. Every character in the movie has his or her plans to win the game, be it good or bad. With a gripping plot set against the high-flying social fabrics of modern Ghana, the story of 'The Game' was captured in different angles.
It opens with the story of two brothers, Teddy and Bill, played by Majid Michel and Johannes Maier, a new face on the movie scene.
Their father left behind a lot of money and a huge business empire for them to share. But as greed and betrayal sets in, Teddy schemes different plans to have everything for himself.
He then decided to take the life of his brother, Bill. After an assassination attempt fails, he decided to get married to Shienel, played by Yvonne Nelson, to get his plans through.
But how is he going to achieve his evil dream with marriage? Does Shienel also have her own plans? This and other questions movie enthusiasts will find answers to on Friday, July 9, at the Silverbird Cinema at the movie's grand premiere.
In all, the movie is an action packed one. Its grand premiere this Friday is expected to attract the crème de la crème of the film industry, as well as a lot of movie enthusiasts.
At the press premiere last week Thursday, Director and producer, Frank Raja Arase, could not tell the media the budget for the movie. He conspicuously refused to answer questions to that effect. By Francis Addo