May 17, 2010
|
Hiplife News
Richie came. Richie sang. Richie conquered.
Gloria Buckman – planiteventreview.com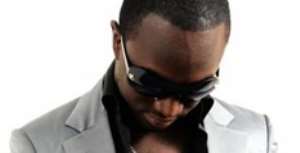 "OMG there are house flies in Rhapsody too?!" I exclaimed. We couldn't believe our eyes. It was Saturday, 15th May, 2010 at exactly 3pm and we were hanging out at one of my favourite joints, Rhapsody, in the Accra Mall waiting for Richie to arrive for his U.K.N.R. album launch. It was the first time I was hanging out at Rhapsody in the afternoon and the lounge certainly looked and felt very different. I looked around and my eyes fell on the flat screen TV across the room. "Rugby?" I thought to myself. Why on earth would they be showing rugby in a Ghanaian bar when a Chelsea match was on? I'm not really a football fan but this was really common sense right?
I took out my beeping phone. "Richie is here", it said on the screen. Great. I picked up my bag, settled the bill and headed for the Silver Bird Lifestyle Store. I was quite surprised at the crowd. I quickly made my way to the staircase which had been hastily prepared and reserved for the stars who were expected to be coming to support Richie.
Richie's second album titled U.K.N.R. was one of Lynx Entertainment's babies. U Know the Name Right, shortened to U.K.N.R. is Richie's signature tune. Popularly known for his tagline - 'It's a hit meeeen', Richie is the CEO of Lynx Entertainment. The album was his second and contained titles such as Yaaro', 'Ma Nim Tonn', 'Intoxicated', and 'Asa Fofro' which have enjoyed good airplay recently. 'Ma Nim Tonn' features Tinny whose Ga rap fits in very well in the track. Sway features in 'Intoxicated'. SK Blinks also gives 'Asa Fofro' an interesting French twist.
My attention was drawn to the heightened activity at the foot of the stairs as favourite stars and friends of Lynx Entertainment were ushered up the stairs. Eazzy, Asem, Kwaw Kesse, Tinny, OJ Blaq, Ambulley, Ayigbe Edem were all there to support and show love to Richie. As Eazzy took over the mic with her popular Wengeze song, it was apparent that the crowd loved her and that she was fast becoming one of Ghana's favourites. I looked on as Richie interacted with fans, took pictures with them and signed purchased albums. Riche was apparently supposed to have released the album earlier on 1st May, 2010 but had to reschedule due to slight heath problems, I was told. Looking at him now, in his moment, it was obvious that he was much better and certainly enjoying all that attention.
As I wrapped my arms around Tinny for the cameras, my instincts told me that Richie would be a good contender at next year's GMA.
It's a hit meeeeen!
Credit: Gloria Buckman – planiteventreview.com