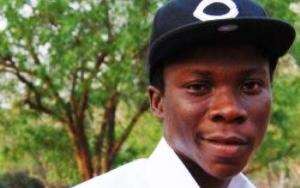 Just like, Hairdressers, Mechanics, Dress makers, and shoe makers have apprentices, musicians like other professionals are faced with the challenge of grooming someone to follow their footsteps and give them the opportunity to showcase their talent to the world.
Afro-Reggae Singer Emmanuel Andrews Samini known simply as Samini who is still sharpening his talent has introduced an off-spring from his Record Label Samini Music. Stonebwoy is freshest talent and first artiste from stable of Samini Music. Stonebwoy real name Livingston E. Satekla was born on 5th March 1988 and hails from Angloga in the Volta region. He stated music from as far back as primary school and at church. He used to sing in church because his dad was an elder of Deeper Life church.
The reggae star in the making, said he wants to do pure Reggae and Dancehall music. 'I want to do pure undiluted Reggae and Dancehall music because the vibe, the style and groove in Reggae music is very reserved in Ghana.
Reggae is something that, if you do you think very deep, it is very unique Reggae is a revolutionary music, there is always something to say and it preach about righteousness', Stonebwoy said in an interview.
Livingston attended Methodist Day Secondary in Tema with Twi rap tongue twister Sarkodie as his classmate. His first public appearance was when Sarkodie introduced him to Dr. Duncan formerly of Adom Fm. He appeared on Adom Fm's rap battle program 'Kasahari' for the first time in 2005. He battled and won over 25 rap battles.
His first professional recording was titled 'Odo' on the Quick Action compilation Vol. 1 recorded at the 524 studio. He later featured on the Quick Action Compilation Vol. 2 which also featured Okomfour, Buk Bak, Pope Skinny, 4x4, Samini and Triga. Stonebwoy released his first single titled 'Empress' in an attempt to record an album in 2008 but even though the song was played a few times on radio, things couldn't really work out.
The real big deal happened when Samini discovered him and recorded a single 'Hills and Valley' released last year on the 'High Grade Family Compilation' on Samini Music Label. The single which is currently receiving massive airplay is sturdily worming Stonebwoy up into mainstream music business.
Stonebwoy aka 'Burn it on' presently signed on Samini Music and he is currently recording his first professional album. The album which is yet to be titled will feature his boss Samini, Ayigbe Edem, Irene Logan and a host of the others.
A single from his upcoming album titled 'Rat race' will be release on radio very soon as he prepares to release the full album in the cause of the year. Stonebwoy have been featured on the albums of big names such as Blakk Rasta, Samini, Kwaw Kese, Adolf Tagoe, Afro Moses, Bandana, Obrafour, Konfi, D-Black, Quata among others.
On what he thinks of Reggae music in Ghana now, the young chap said: 'Most Reggae musicians in Ghana are not keeping it real. They don't make listenable and danceable Reggae tunes.
We should try to modernize reggae music to make it more audible for people to able to listen to it and enjoy it. They are always singing about the same thing. We have to sing clear and make people understand what we say in our songs', he concluded.