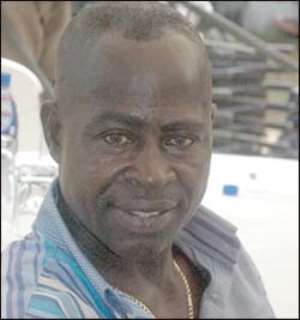 Abrantie Amakye Dede
A NUMBER of Ghanaian musicians who signed contracts with Nigerian telecommunication giant, Globacom Company Limited (Glo), as its music icons were left stranded during last year's Christmas and New Year celebrations.
BEATWAVES gathered that the Glo icons could not perform alongside their colleagues because most of the musical shows organized during the festive season were sponsored by rival telecommunication networks such as MTN and Vodafone.
Some of the Glo icons were spotted backstage on December 24 and 27 at the Accra International Conference Centre with sadness written all over their faces as they watched their colleagues perform at the 'Decemba 2 Remember' and 'Ghana Rock' shows organized by Citi FM and Charterhouse respectively. Both events were sponsored by MTN.
Most of the music icons were surprised by Glo's inability to organize a single show for them to perform at even though they had been promised such events when they were signed by the network.
In a chat, Nana Gyedu Blay Ambolley, one of the icons, told BEATWAVES that although he was expecting Glo to organize shows for them, nothing of that sort took place. According to him, since Glo has promised its icons a number of shows he is still waiting for the network to honour its promises.
But Richard Agyemang Berko, the manager of hip life music star Tinny, told BEATWAVES that they are not worried because they are seriously working on a number of projects.
On his part, Abrantie Amakye Dede, who also expressed concern about Glo's failure to organize a show for its icon, said the icons were made to believe that Glo would organize a number of music shows for them.
He also called on Globacom Company Limited to come public with the total amount he was offered when he signed on as one of its ambassador.
He disclosed that there are rumours that the Glo icons were paid between GH¢50,000 and GH¢100,000, which according to him was not a true representation of the amount he received.

"I want Glo to come out and tell all Ghanaians how much it paid me because this Glo deal is creating a misunderstanding between me and my management", he stated.
Speaking to BEATWAVES, Abrantie Amakye Dede said based on these speculations his management team does not believe him anymore because the amount stated in the contract he showed them is less than the amount the media is claiming they received.
On September 1, 2009 Glo unveiled its ambassadors including musicians Nii Ado Quaynor alias Tinny, George Kwabena Adu (Kwabena Kwabena), Irene Logan and Nana Wiafe Asante Mensah (Asem), and popular Ghanaian footballer Junior Agogo.
Other icons are Gyedu Blay Ambolley, Dan Amakye Dede, Pat Thomas, Paapa Yankson, the Wutah brothers, Sherifa, Edem and Reggie Rockstone, the godfather of Ghanaian hip life.
The rest are screen idols Van Vicker, Jackie Appiah and Nadia Buari. By George Clifford Owusu