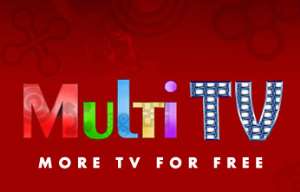 A delegation from the Parliament Select Committee on Communication on Thursday visited the offices of Ghana's best free-to-air television, Multi TV.
Members of the delegation were taken through the operations of the television station and what its management has set to achieve.
Group Business Development Manager of Multimedia, the mother company of Multi TV, Charles Van Dike, said the 20-channel platform is striving to brand itself as an African platform that would give priority to an African content.
Mr Van Dike told of how the emergence of Multi TV is currently providing some hundreds of jobs for Ghanaians around the country. There are currently 830 installers working with 165 distributors nationwide.
He appealed for tax waivers for businesses in the digital television industry, a situation he said would reduce cost of services delivered by such companies.
Member of Parliament (MP) for Evalue Gwira, Mrs Catherine Abelema Afeku, however, advised management of Multi TV to collaborate with other media entities to push for such waivers, especially as the National Communications Authority (NCA) plans to migrate television from analog to digital by 2012.
This means full-power television stations nationwide would be broadcasting exclusively in a digital format. Analog TV set users would therefore have to connect their sets to a analog-to-digital converter box to watch digital programming.

Chairman of the select committee and MP for Sene, Mr Felix Twumasi Appiah, revealed plans for a cinematography law to be introduced to regulate cinema shows and television broadcasts.
"We believe that as a nation we need to safeguard the shores of this country by all means; so we'll not sit down for people to invade this country and given certain content that are not in tandem with our culture, and that is the essence of that bill," Mr Twumasi Appiah indicated.
General Manager of Multi TV, Rudi Lokko, expressed hope that the committee's visit would give them an insight into problems the media faces.
The delegation toured facilities at the station including the server and post-production centres.
Other members of the delegation include MP for Ahafo Ano South Balado Manu, MP for Mpoho Wassa East Anthony Evans Amoah, MP for Mfantsiman West Aquinas Tawiah Quansah, Minister of Employment and Social Welfare Stephen Amoanor-Kwao, and several other dignitaries from Parliament.
Story by Fiifi Koomson/Myjoyonline