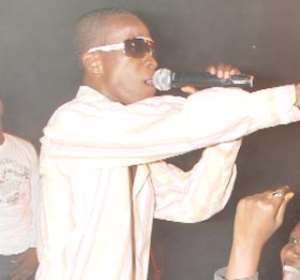 KK Fosu
COME NOVEMBER 12, the city of Accra will explode with four days of non-stop music from talented highlife musicians.
The event, christened 'High Vibes Festival 2009', is a celebration of highlife music which would comprise of both free and VIP performances that is expected to bring together some fine artistes and musicians from the African sub-region.
With top musicians such as Ghana's Amanzeba, King Ayisoba, , Kwabena Kwabena, Gyedu Blay Amboley, Benin-based Gangbe brass band, Kamaldine from Guinea, Miatta Fahnbulleh from Liberia, Nigeria's Seun Kuti, as well as Santrick representing Senegal and Congo, highlife music fans are sure that Accra will reverberate with sounds, beats and rhythms.
Between November 12 and 15, the Holy Gardens at the Kwame Nkrumah Circle, La Pleasure Beach and the National Theatre will be thronged by music lovers who will see their icons mount the stage.
Beginning with a day's seminar that will explore the evolution of the phenomenon of highlife music and an exhibition of original photographs, images, albums and artworks from the history of Ghanaian music from the 1870s to the present, it will end with a VIP performance in the foyer of the National theatre.
At a ceremony to launch the maiden edition of the event which is being organized in partnership with the French Embassy, Alliance Franchise and UNESCO in collaboration with Ghana's Ministry of Chieftaincy and Culture, the Ministry of Tourism and powered by Contemporary African music promotion, it was observed that the festival will be a success if it is well patronized.
Arnaud Dornon, head of Corporations at the French Embassy stated that a lot of African capitals and cities are easily identified by their culture specificities citing Ouagadougou for film and music, Dakar for visual art, Cotonou for theater.
The festival is expected to be an annual rendezvous and Mr. Dornon urged the public to patronize in their numbers.
Mojisola Okuribido, representative of UNESCO, said the music industry have increasingly become an important component of modern post-industrial knowledge-based economies accounting for growth and job creation as well as being vehicles for cultural identity.