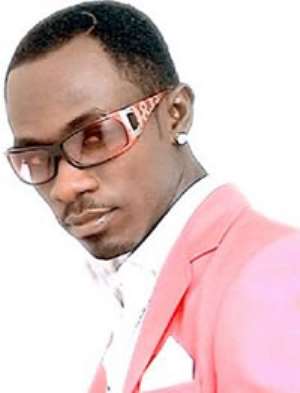 The Rap Doctor Okyeame Kwame

Three times Channel O Music Video Award nominee, Okyeame Kwame will be performing on Sunday, November 1, at the Big Brother evictions in Johannesburg, South Africa.
Kwame Nsiah Appau, known in the Ghanaian Music circles as Okyeame Kwame or Rap Doctor was born into a family of one girl and five boys.
His father was an accountant and mother, a tutor. His dream was to become a professional musician though his parents wanted him to become a doctor.
In secondary school his literature teacher encouraged him and he started writing music and performing on stage whilst.
Okyeame has been in the music industry for seven years and has four albums in the name of Akyeame and one solo album titled 'Bohye Ba' under his belt.
Aside Kwame's music, he also has a live band and directs video clips. He has also entered the movie industry with two movies (Comforter, Twist and Turns and an upcoming movie titled 'Sorry For Love'), one TV series and some adverts.
So far, Kwame has featured on so many albums of talented musicians and he thinks that he has achieved almost half of his dream.