Everybody wants me to be their girl---Justina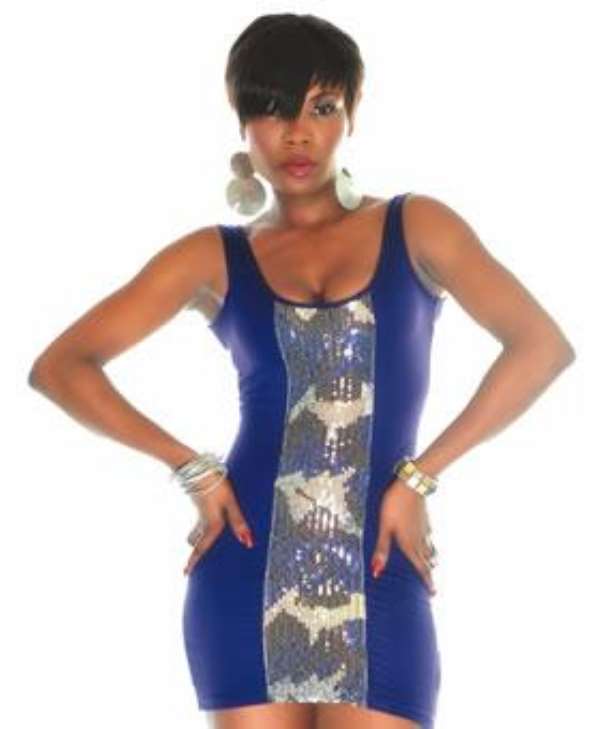 Justina is a fast rising, upcoming artist. Her hit album titled: Omo2sexy is still making waves in the industry. This graduate of language from Switzerland started singing from age six in the children's choir. In this interview with ALEXANDRA IBIWOYE, she talks about her new album Radio DJ and African King, her embarrassing moment on stage and her future plans
How did singing start for you?
I started singing, when I was six, to my friends and in the children choir.
What defines Justina?
Justina is a girl that is full of life, a girl that has been through a lot, but she never lets it stand in her way to the top.
Could you tell us your family background?
My dad is a Yoruba man, and my mum is Delta Igbo. I have four young siblings; I'm the first child of the family.
How did you come about the song Omo2sexy, which is making waves right now?
The idea for Omo2sexy was to make Naija guyz to be proud of themselves.
Could you tell us about your educational background?
I did my primary education at Hope Children School, and my secondary school at Dr. Lucas Memorial High School, in Lagos; Ajegunle. And I also studied Language in Switzerland.
Are you dropping any new single or album soon?
Radio Dj and Afrikan King are the two new singles I'm promoting now, the album will soon be out any moment from now.
What are your plans for the future concerning your career?
My plans are to do good music so that I will be well known by Nigerians and non Nigerians, and I also want to use my music to touch lives positively.
What problems or challenges do you face as an upcoming musician?
Finance is a major problem in the industry.
Do you have any memorable moment in your career?
Not really.
Share with us your embarrassing moment on stage?
Only when the microphone is not working it could be embarrassing.
As a female musician how do you cope with your male fans?
It's not easy, because every one of them wants you to be their girl; which can't work, you just have to be yourself.
Would you say you have started to reap the benefits of music?
There is no financial reward yet, but I'll say I'm enjoying every moment.
Aside from singing, do you engage in other things?
No, not yet for now, Music is the reason I breathe.
What do you have to say to your fans?
Nigerians please let us take things one step at a time and hold on strong to what you believe in. God bless you.