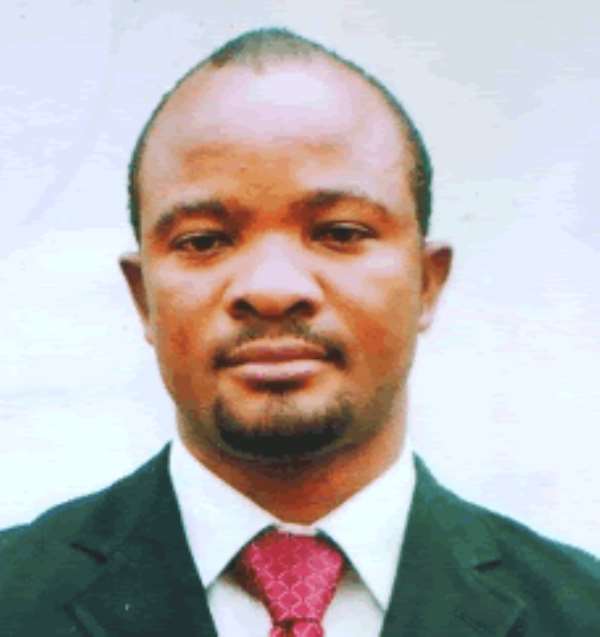 Some men say that wooing ladies for a relationship is an art. Therefore, they devise many ways to win ladies over. Some of the styles used maybe simplistic, while others may look cheap. However, men use these styles of wooing ladies and they work for them.
We spoke with some men how they woo women. Their responses, as reproduced below, are as varied as there are different men,
Alex Okaemu
I am never in a hurry when it comes to wooing women. If I want to woo a woman, I will start by engaging her in a discussion. By so doing, I will be free to ask her at least, how she is faring each time I see her. If I meet her in a shop buying something, I would not mind paying the bill. I will show her that I care and you will be surprised that she will be the one to make a move for a relationship.
Bankole Akim
A man woos a woman and a woman too woos a woman. It works together. I have never, however, asked a Nigerian woman out. I see Nigerian women as difficult. In Ghana, where I come from, I am a man of the people. I don't think that a Nigerian woman would talk to you if she doesn't know you. In Ghana, there is love, oneness, affection and unity. So, if you walk up to a woman, she responds immediately, not feeling pompous or being saucy, like Nigerian girls. If you smile at a woman in Ghana, she smiles back. Whatever you give her, she gives you back. This, notwithstanding, I am a man of the people. Any girl I like, I walk up to her, chat her up and tell her what I want.
Nwokeke Chukwudi
I will approach her first. Her response, during our discussion, would determine what would happen next. Women need to be cared for and care is the most important thing needed for love to grow. If her response is positive, I will start caring for her, helping her to solve her problems, knowing her burdens and worries. So, what I do to woo a lady is to approach her. I don't have time to beat about the bush or spend fortune before I tell her what I want.
Chijioke Ogbonna
Actually, if I see a girl and develop interest in her, I will simply walk up to her and tell her how I feel. There are no two ways about it. If she responds positively, we would start friendship, but if her response is negative, I will let her be. I cannot allow any girl to fool me before I know whether she wants me or not. I don't think I would spend money on her, except we are friends.
Uche Nwaokoro
When I meet a lady that I admire, I wouldn't waste time telling her about her beauty, using nice words. I will ask for her phone number, to enable me to communicate with her. I wooed a lady in a bus because I saw her and knew that she was my kind of lady. I convinced her that I was interested in going into a relationship with her. I paid her fare and we exchanged contacts. I called her later to express my desire to be her lover and she gave me a good response, which led to an affair. It actually depends on where you meet a woman because a mere smile to a woman tells her that you are interested in her.
Chidozie Iwuoha
After admiring a woman, I will get to know her. I will make sure that she gives me her phone number. Later, I will call her to tell her how interested I am, in having her by my side. So, whatever she says will guide me on the next step to take. Though I wouldn't disclose my intention to her at our first meeting, because she might mistake it for lust.
Wisdom Obinna
If I meet a woman and like her, I don't pretend because I may regret not making the move later. I woo a lady by telling her that I like her and would want her to be my friend. Whatever she says will guide me on the next step to take, whether to continue or to quit. So, if she seems to be positive, I will continue calling her, after which, I will invite her for a date to cement our relationship.
Moses Kenneth
Wooing a lady depends on your mindset and why you want to go into a relationship with her. If I see a lady that I admire, I will walk up to her to express my intentions, but our Nigerian women are not helping matters. Once a guy walks up to them to express his desire towards them, they wouldn't give ears to whatever he has to say. Instead, they will snub you.
Joshua Ikechukwu
I woo a woman by walking up to her to express my feelings. I am aware that it wouldn't be easy to convince her that you are real if you are just meeting her for the first time. I know that she needs time to decide and make up her mind, because it's natural that she would be sceptical whether you truly loves her or lusting after her.
Sani Abubakar
I woo a woman by complimenting her beauty. I will introduce myself to her and tell her about my desire to have a relationship with her. As time goes on, I will invite her for a date. But before then, I will keep calling her on the phone in order to convince her of my sincerity.
Alex Ogwo
Though, I have this natural endowment that makes me woo ladies easily, I still cannot over-rely on that to ensnare a lady.
Okechukwu Moses
I have always used a particular style, which has been working for me. The first thing I tell a lady I admire: "Please, dear, you know that here is not conducive for this important discussion, so can we meet at any eatery around town, like: Mr. Biggs, Tantalizer and any other around the place?" If the lady honours my invitation, she would hardly say no to my proposal.